Marche Art and culture
Blog
Discovering the region Marche
Marche Art and culture
Pesaro celebrates The Barber of Seville
Pesaro 0000-00-00
February 29, 2016 - Teatro Rossini, Pesaro
Those on holiday in the Marche in the next few days cannot help but stop in Pesaro, where on Monday the 29th of February a concert will be dedicated to Gioacchino Rossini, with the execution of The Barber of Seville. The date chosen is certainly not by chance, as on that very same day is the anniversary of the birth of the famous Marche-born composer: the event, organized by Amat, the Municipality of Pesaro and the Fondazione Rossini, is even more prestigious, considering that this year it is the 200th anniversary of the illustrious composition. Alberto Zedda, director of the Accademia Rossiniana, has been appointed as choir and orchestra conductor, and the Accademia's best talents will be playing the opera's various characters.
The event on stage starting at 8.30 pm on 29th February at the Rossini Theatre is therefore one of the not-to-miss events in the Marche for music and art lovers – but not only for them. In this period, when the municipal management is at work to make Pesaro a city of music, the event is the most suitable way to pay homage to The Barber of Seville which, at the same time is being played in several Italian cities, as well as all over the world.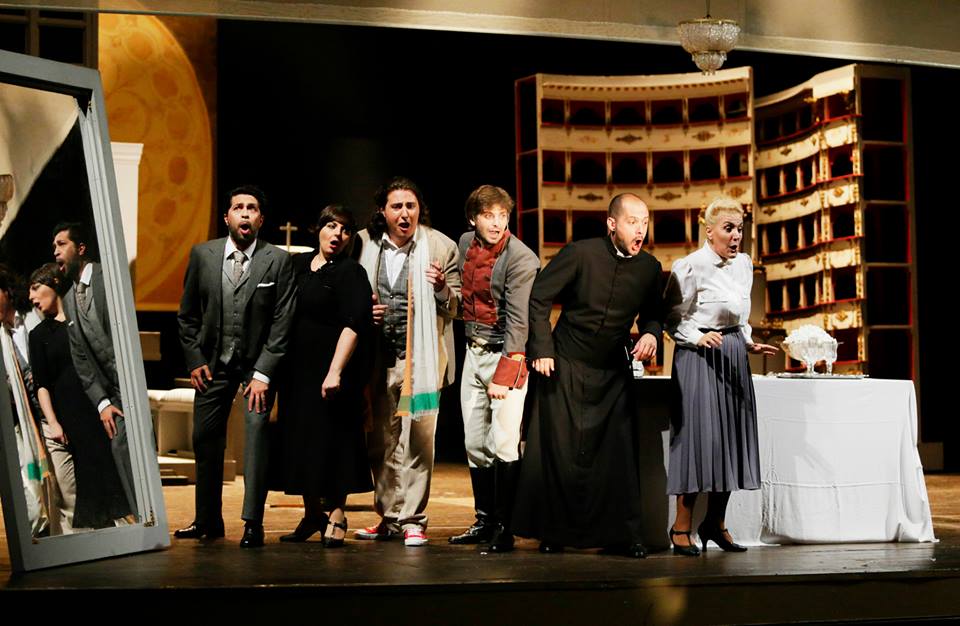 Zedda's work put on stage a concert based on young players. The cast includes Sunnyboy Dladla as Count d'Almaviva, and Cecilia Molinari as Rosina, as well as Filippo Fontana, who will give a face and a voice to Bartolo, and Yunpeng Wang, taking on the role of Figaro. There is also Giuseppe Lamicela as Ambrogio, Dimitri Pkhaladze who plays Basilio, Xue Tao the officer, Giorgia Paci in the role of Berta and, finally, Li Shuxin as Fiorello.
Another important reason to attend the event is the presence of some of the best students of the Conservatory's singing classes, named after Gioacchino Rossini. Maestro Zedda could not help but show his enthusiasm for the opportunity given to be conductor of The Barber, even more so, as this occasion is such a meaningful date. Pre-sales at the ticket office were very successful and it will be difficult to still find seats, but it is worth a try, if you want to see a once in a lifetime event.
Giorgio Girelli, Conservatory headmaster, together with his director Ludovico Bramanti have, in turn, expressed their satisfaction for this concert, while Katia Amati, general secretary of the Fondazione Rossini, has specified that Maestro Zedda will conduct the critical edition of the opera he was personally curator of.