Marche Events
Marche Events
The Brodetto Festival in Fano
Fano 0000-00-00
Amongst the most curious and interesting events that enhance and add value to the Marche territory, there is the International Festival of Brodetto and Fish Soup, held every year in September in Fano, in the province of Pesaro-Urbino: a high-profile occasion that is not only a meeting of taste, but also a chance to make new acquaintances, to have fun and to get in touch with a very important culinary tradition for the whole region. For the event, chefs from all over Italy (and not only) reach Fano, along with food bloggers and many other prestigious personalities linked with the food and gastronomy industry. Between pans and sauces, they confront each other on culinary themes having as undisputed protagonists fish soups and brodetto.
Combining the pleasure of sitting at the table with the intellectual stimulus, destined to satisfy the mind and the palate, the formula is enthusiastically welcomed more and more not only by Fano citizens, but also by the several tourists reaching the city to take part in the event, supported by the Region Marche, the Province of Pesaro Urbino and the Marche-Fano Confesercenti (Confederation of Traders and Hotel Owners).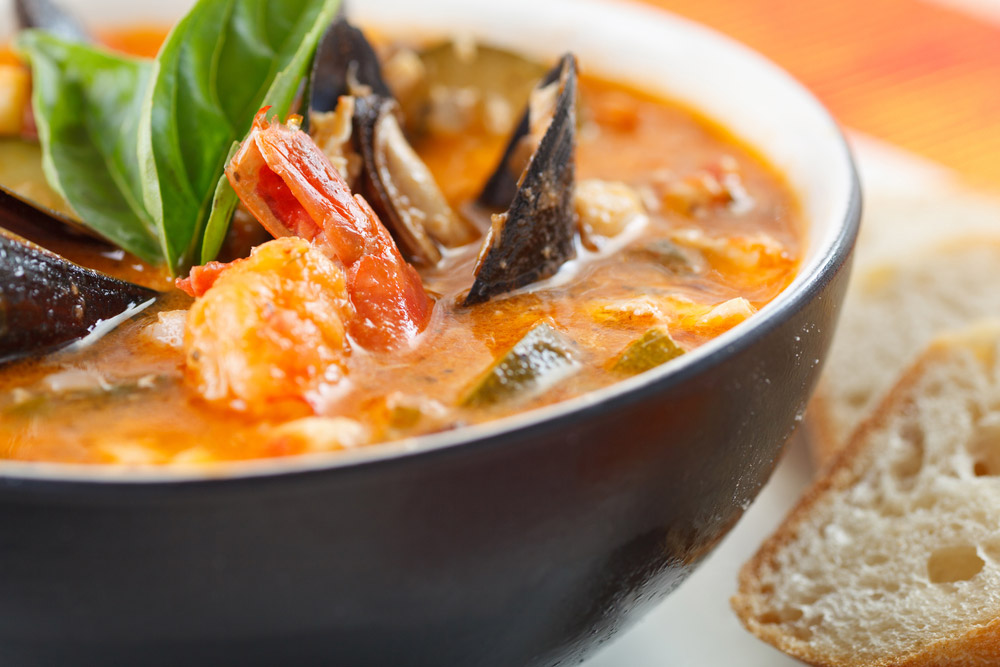 Those taking part in the International Festival of Brodetto and Fish Soups can stay in one of the several accommodations available in the surroundings, such as the Hotel Casadei in Via Cappellini, a three-star lodging offering both an all-inclusive as well as bed and breakfast service. As an alternative, guests can stay at the four-star Tag Hotel in Via Einaudi, with around 70 rooms (including some suites) and a spa area. It could therefore be a pleasant idea to first dive into a Jacuzzi pool before tasting Italy's best fish brodetto.
Over the course of the years, the festival rewarded the most excellent names of Italian culinary art: the members of the various technical juries belong to the most prestigious food journalists and experts, called to judge dishes inspired by the classic traditions, prepared with the latest cooking techniques. Therefore in 2003 the first prize was awarded to the restaurant Torcoletto Beach in Porto Recanato, and the following year the chefs Regina Rinaldi and Luisa Pollastrini were crowned for the best fish soup (fish soup of Anzio). Year after year, the International Festival of Brodetto and Fish Soups grows constantly, hosting chefs such as Paolo Antinori, Gabriele Orazi and Antonio Abbruzzino, leading figures of our country's best cuisine.