Marche itineraries
Blog
Discovering the region Marche
Marche itineraries
A legendary town: Genga
Genga 0000-00-00
The town of Genga, suspended between myth and legend, is one of the oldest in the Marche and boasts the Italian Touring Club's Orange Flag award: its merit, amongst other things, to its old medieval town centre, with its charming buildings which are a testimony to the unique and unmissable cultural heritage of this territory.
Legendary itineraries in the Marche: the town of Genga
Starting from the town of Genga, you can explore several itineraries in the Marche which can satisfy the most varied tastes, thanks to the several options available to tourists. For example, not far away from Genga stands the l'Eremo di Santa Maria infra Saxa (Sanctuary of St. Mary under the rocks), in the access area to the Frasassi Caves: the ideal destination for a walk, this building has been known since 1029 and is completely carved into the rock.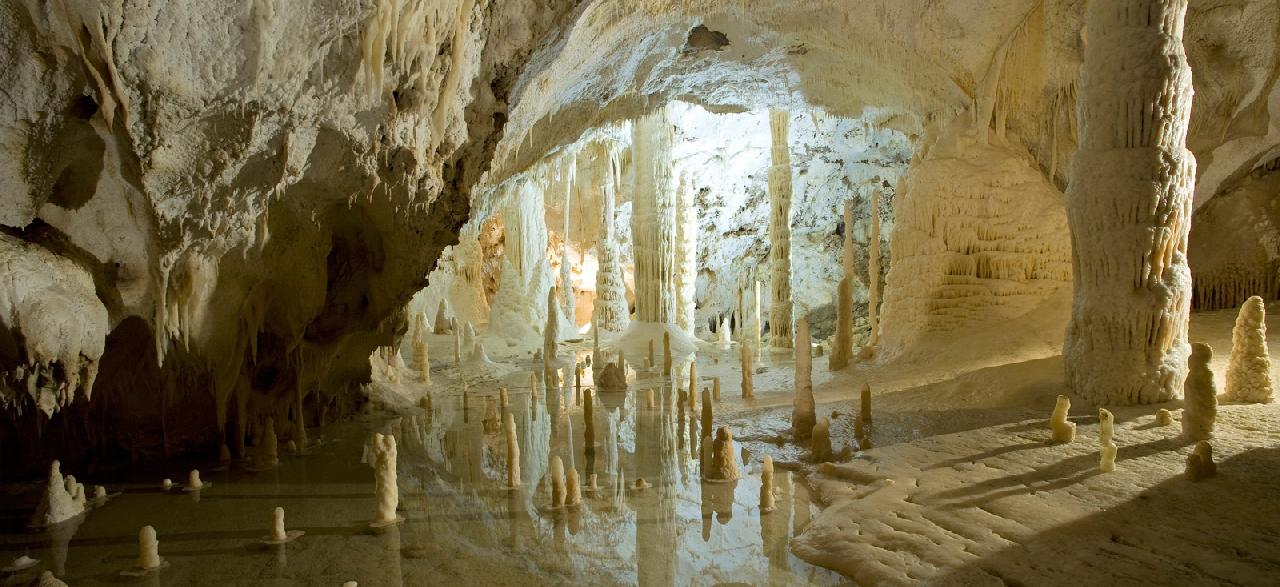 At the end of the walk you can reach this place to figuratively plunge into history knowing that in 1828 Pope Leo XII, originally from Genga, commissioned the building of a small octagonal travertine temple. A walk at the sanctuary is effortless and there is no need to be fit: it is therefore a pleasure worth giving ourselves, with its mix of religious spirit and natural beauties that also nonbelievers will surely find enchanting.
Excursions and itineraries in the Marche
Before moving onto the excursions which can have Genga as their starting point, it is important to highlight the presence of the Spaelaeo-Palaentologic Museum, where you can admire, amongst other things, the oldest human skull ever found in the Marche and an Ichthyosaur. As mentioned before, the Frasassi Caves are located in the near distance, but it is possible to explore a series of delightful paths leading to San Vittore, where you can admire a gothic abbey almost completely restored. Of course, it is not said that itineraries in the March should last just one day: everyone can, in the end, choose one which suits them best, whether it is a long walk in nature or sport activities such as canoeing, trekking and paragliding, without forgetting speleology. After some physical activities, there is nothing better to restore one's energy than tasting some delicious dishes – the speciality of the local cuisine lies in its wild boar and in its mushrooms. La Scaletta is a restaurant not to miss, as it combines the authenticity of the Marche cuisine with Tuscany's culinary tradition: if you want to taste some wild game dishes, then look no further!