Marche itineraries
Blog
Discovering the region Marche
Marche itineraries
Cupramontana, the capital of Verdicchio in the heart of the Marche
Cupramontana 0000-00-00
If you are looking for unforgettable itineraries in the Marche, a suitable destination can be identified in Cupramontana, the capital of Verdicchio wine: located 500 metres above sea level, its breathtaking view is only one of the reasons worth a visit in this territory, which over the last few years has become also a tourist resort.
Why choose Cupramontana amongst all the itineraries in the Marche
There is a wide range of areas of interest, thanks to the long history characterizing the town: Cupramontana is renown throughout Italy because of its archaeological area, where ruins of the Roman aqueduct and the thermal baths are located. As you walk into the city centre you can admire buildings dating back to the 18th and 19th century: the Palazzo Comunale hosts a precious collection of ancient books, but also worth a mention is the Church of Santa Maria della Misericordia, restored in the 1800s operating on the original floor plan of the 15th century, and the Collegiata di S. Leonardo, where famous works of art by local painters are kept.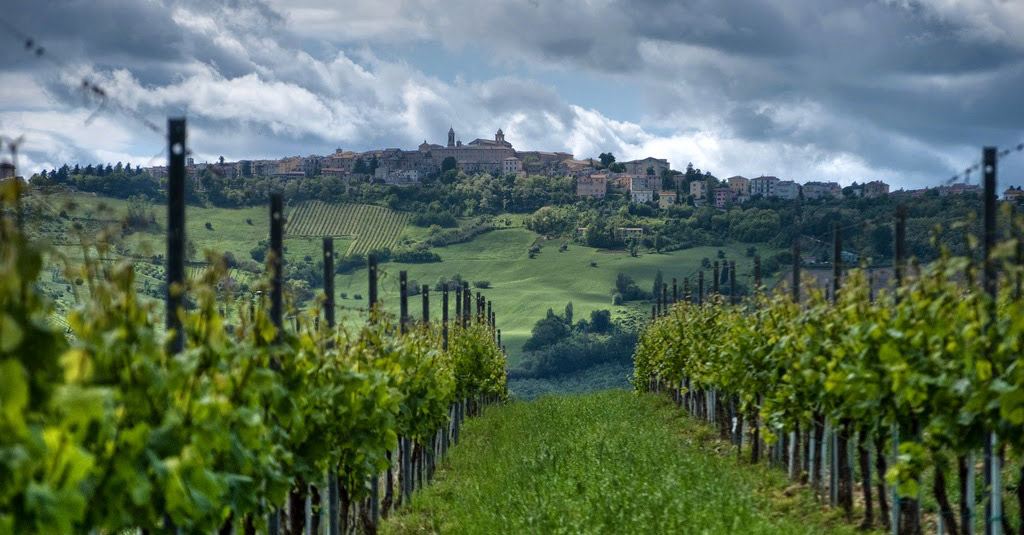 Lovers of food and wine can definitely find something to sink their teeth into, not only at the Festa Dell'Uva (Festival of Grapes), but also in the Museo delle Etichette del Vino (Museum of Wine Labels) located in Palazzo Leoni, one of the most elegant aristocratic palaces in the whole city centre: a museum which is divided into several thematic sections, displaying labels collected from all over the world.
Itineraries in the Marche: unforgettable trips also to Poggio Cupro
If you are in Cupramontana, a visit to the hamlet of Poggio Cupro is certainly worth it. It is completely surrounded my medieval walls, restored in the early 16th century. During the Roman epoch, inhabitants of Cupramontana found refuge in Poggio Cupro to escape from barbarians and their pillages: therefore, over the course of time, a new settlement was established, whose traces can still be seen today. Buildings enriched by the original wooden doors, the small stone houses, the amazing frescoes: these are all the details that can make you see why all of the itineraries in the Marche should include a visit to this inland pearl of the region. Lastly, those who have a chance can dedicate a little tour to the Eremo dei Frati Bianchi, a place which locals are very attached to. For those who have seen it, it is not hard to understand why : nestled in the Gola del Corvo, located between Poggio Cupro and Cupramontana, it is almost a magical place, surrounded by lush vegetation. Today it is an impressive centre, rescued by a company, it now offers private lodgings, as well as being location for workshops and conferences.