Marche itineraries
Blog
Discovering the region Marche
Marche itineraries
Itineraries in the province of Pesaro and Urbino
Pesaro 0000-00-00
The province of Pesaro and Urbino deserves to be thoroughly discovered not only on foot, but also by other means of transport. According to the environmentalist association Legambiente, for example, the city of Pesaro can be included among one of the bicycle capitals considering that one inhabitant out of three use a bike as main means of transport. And not only: Pesaro also has a strong motorbike tradition. As a matter of fact, in 1911 the historic motorbike manufacturing house Benelli was established here, and ever since, the "two wheels" rightfully entered into the daily life of the local community. It is not a coincidence that in the surroundings of Pesaro, several motorbike champions were born: Eugenio Lazzarini, Paolo Campanelli and Tonino Benelli, but above all the champion of champions,that is Valentino Rossi.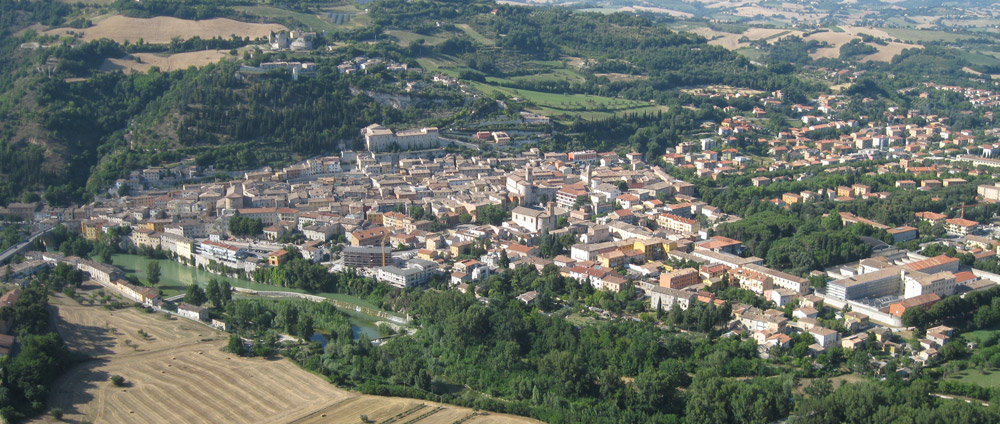 It would be interesting, therefore, to devote some time to a motorbike tour of these territories. With Pesaro as a starting point, you can take the wonderful panoramic road Monte Ardizio, the promontory lying between Fano and Pesaro, offering breath-taking views perched above the sea. As an alternative to this panoramic road, you can take a more internal route through the small town of Trebbiantico; and also from there, an amazing panorama is guaranteed. The village of Roncosambaccio could be a second stop-over before Fano, a coastal town where one can admire various archaeological sites dating back to Roman times, as well as an important tourist port and a fascinating city centre. Not far away, in the small hamlet called Sant'Angelo in Ferriano di Caminate there is the underground cave of San Paterniano, still perfectly preserved. The next stop could be Piagge, recommended especially for all those interested in hypogean routes, with caves carved in tuff – a sight that will surely leave everyone breathless. An alternative itinerary is Fano as a starting point, then heading to Fossombrone, once known as Forum Sempronii, a very important Roman settlement which today offers an interesting archaeological area. With its Pinacoteca Civica hosting works by Barocci, and Diocletian's Bridge dating back to the 18th century, there are several opportunities for leisure and interesting places to visit. A captivating idea could be the discovery of the Riserva della Gola del Furlo, crossed by a very old road: according to the legend, rocks still bear the visible signs of the chisels used centuries and centuries ago by Romans, as they traced the routes in the empire.
Of course, an itinerary worthy of its name cannot but include something to satisfy one's appetite: and from that point of view, Acqualagna is a town to keep into consideration, as it is the Italian capital of the black truffle.
After tasting this excellent regional product, you can hop back in the saddle and drive towards a wonderful Ducal city, Cagli, lying at the foott of Mount Catria and Nerone. Its elegant and distinguished old town centre recalls the times of the Duchy of Montefeltro; those in love with art, architecture and history will enjoy several places to visit, such as the the Teatro Comunale (city theatre) and the tower by Francesco di Giorgio Martini, dating back to the 15th century. A suitable conclusion of this motorcycle tour in the province of Pesaro and Urbino must include the Castle of Frontone and the Eremo di Fonte Avellana, built in the 11th century on the initiative of the Camaldolese monks: where still today some live in the building, contributing to make that place not only a spiritual, but also a cultural centre, worthy of attention in the whole Marche region and in the rest of Italy.