Marche itineraries
Blog
Discovering the region Marche
Marche itineraries
Discovering the marvels of Macerata and its surroundings
Macerata 0000-00-00
An itinerary amongst the beauty of the Marche in the province of Macerata
Among the places worth visiting there is undoubtedly the Abbey Santa Maria di Chiaravalle di Fiastra, a location where spirituality and nature are perfectly combined. It is one of our country's best preserved monuments of the Cistercian architecture: today, the abbey belongs to the natural reserve of the same name, 1800 hectares (4448 acres) of woods, cultivated fields and several examples of protected fauna, as well as a lake and two rivers.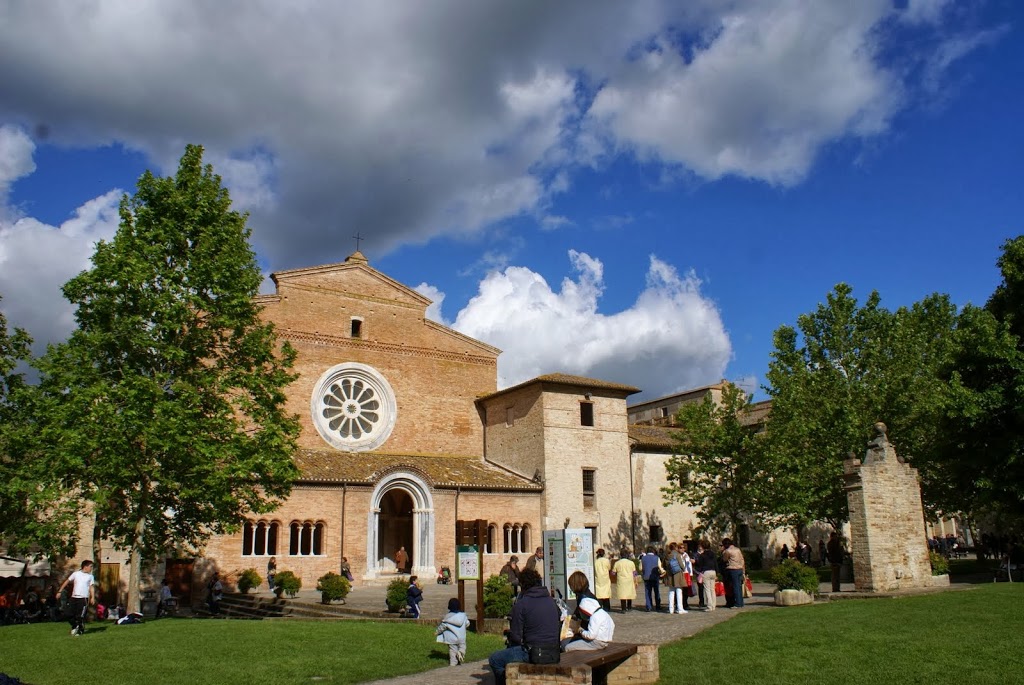 For those who want to go back in time even further, there is the Archaeological Park in Urbisaglia, located close to the Abbey of Fiastra, it offers a spectacular itinerary, including all the most important monuments of an imperial city. Therefore it is the ideal place for those who want to start studying the Roman civilization, also thanks to the State Archaeological Museum, where it is possible to find materials dating back to Urbs Salvia. From there, you can then drive to the medieval town of Montappone, renown in Italy as well as worldwide, for its production of hats: it is not by chance that here you can find the Hat Museum, allowing you to get in touch with the tradition of straw weaving, made according to tradition of local farmers.
Tolentino is also worth mentioning; art history lovers can visit the Basilica di S. Nicola and they can discover its Augustinian cloister, dating back to the first half of the 14th century. In the city centre there is the Rancia Castle. In San Ginesio, instead, you cannot help but have a walk in the old town centre, with its typical medieval walls and the Collegiata.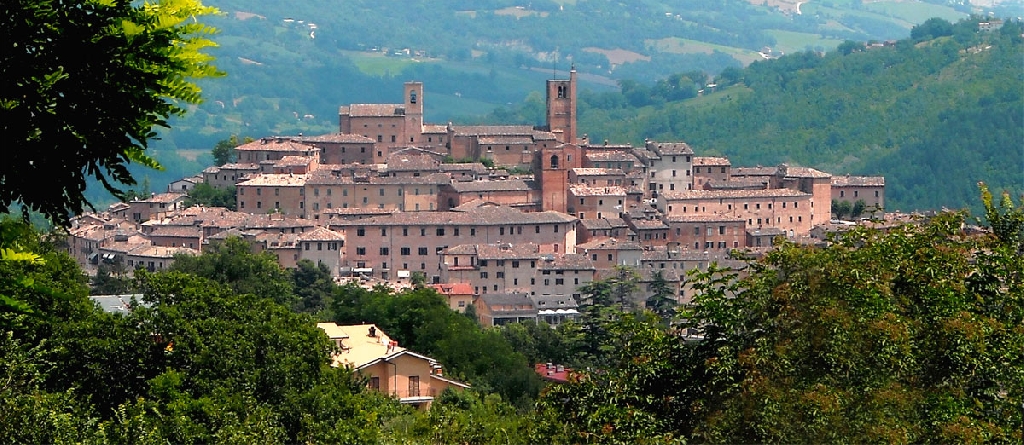 Among the destinations not to be missed there is Sarnano, surrounded by the vegetation of the National Park of the Sibillini Mountains: it is an ancient town located about 500 metres above sea level, which during winter becomes an interesting ski location, but it is also perfect for those who enjoy bicycle touring or hiking. The last destination we must include is a visit to Macerata, located only 15 minutes' drive away from Tolentino. Here is located one of the oldest universities in the world, established in 1290, but it offers many more interesting places to see: for example, the Torre Civica, exceeding 60 meters in height, and the Loggia dei Mercanti, as well as the Arena Sferisterio which, during the summer, hosts the Macerata Opera Festival. It is also worth mentioning, last but not least, the Duomo and the Chiesa di Santa Maria delle Vergini.