Marche parks and nature
Blog
Discovering the region Marche
Marche parks and nature
The Mount San Bartolo Regional Park
Pesaro 0000-00-00
Awarded by the European Charter for sustainable tourism in protected areas, Mount San Bartolo Regional Park is located between Pesaro and Gabicce Mare; boasting a positive evaluation given by Europarc Federation and offering fascinating natural sceneries, the park deserves to be discovered in all its corners, starting from the steep cliffs that do not represent the average marine landscape, also thanks to the rare chalk crystals and fish fossils. Such beauty can be also found at the foot of the cliffs, with a strip of beach made up of pebble and gravel ,created by debris coming from the landslides of the above walls. These fossil remains were once used to pave the roads in Pesaro.
The little harbour of Baia Vallugola, Fiorenzuola di Focara, the village of Gabicce Monte, Santa Marina Alta and Casteldimezzo are highly recommended destinations for visitors of Mount San Bartolo Regional Park, whose vegetation is composed mainly of mixed forest with hop-hornbeams and oak; yet, there are also rare species, including the wild carrot, the soft rush, the maritime flax and the Spanish broom. Not only flora, though, but fauna as well: among the most amazing species there are pallid harriers, European honey buzzards, western marsh harriers, peregrine hawks and other migratory birds of prey.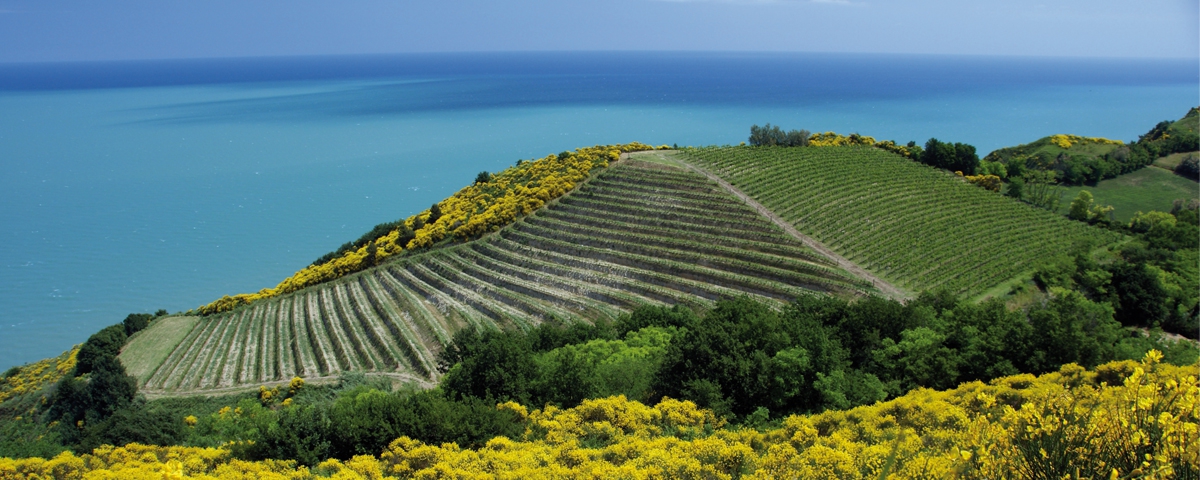 There are not only breath-taking views and natural oasis, but also man made places worthy of a visit. For example, Villa Imperiale, which in the past hosted famous intellectuals and illustrious artists such as Pietro Bembo and Torquato Tasso. Francesco Maria I della Rovere had Girolamo Genga revise the building, based on an older construction; inside, the villa offers a wonderful fresco series by Bronzino, Raffaellino del Colle and Dossi brothers.
Villa Caprile deserves to be mentioned as well, an aristocratic building which in the past centuries welcomed Stendhal and Casanova as its guests. Built on a commission by the family Mosca, the structure dates back to the 17th century;today it is known among other things, for its Italian garden, characterized by precious water features. With Villa Almerci and Villa Vittoria, previously home to Carolina of Brunswich, art and architecture enthusiasts have plenty of options. Those interested in history will surely be fascinated by archaeological digs in Colombarone, where the ruins of a 3rd century A.D aristocratic villa, where you can admire a vast range of finds, including amphorae, glasses, coins and bracelets. It is therefore clear that Mount San Bartolo Regional Park can satisfy everyone's tastes: what is more poetic and beautiful than looking at the sky, as seagulls, black-necked grebes and great cormorants fly by?