Marche Art and culture
Blog
Discovering the region Marche
Marche Art and culture
The growth of museums in Macerata in the Marche
Macerata 0000-00-00
A holiday in the Marche with special attention to culture? It seems like this is a trend, considering the growth of museums in Macerata during the last year: in 2015, more than 40.000 visitors admired the exhibitions and the shows set up in the structures of our province. This is an excellent starting point, in view of the many more inviting projects. Also, between 2014 and 2015, an increase by 3.5% was registered, and the growth trend looks even more meaningful if we compare the figures of 2013 and 2015: in such case, in fact, the increase is even higher than 28%.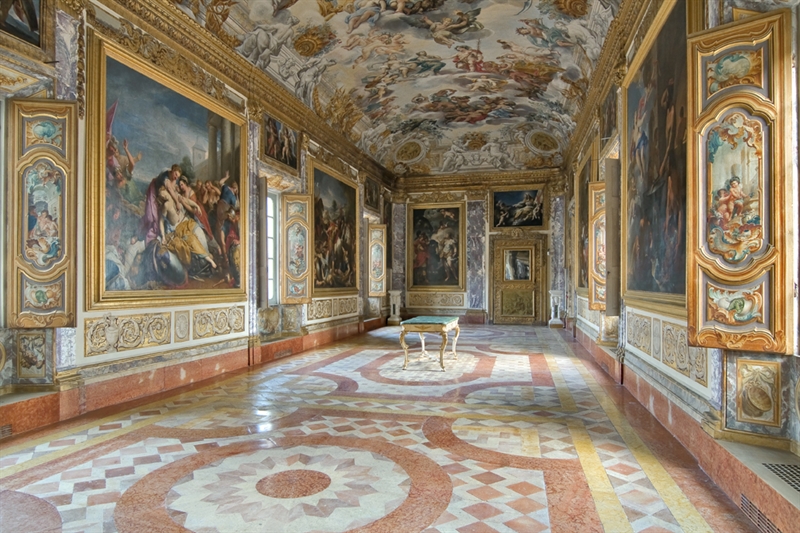 As soon as Mrs. Stefania Monteverde, Councillor of Culture and Tourism, was informed about the figures released by ticket offices, she expressed her extreme satisfaction for this positive trend. The tour of Palazzo Buonaccorsi, of the Astronomical Clock, of the City Tower, of the Sferisterio and the proposals of Macerata museums are considered particularly interesting, and a confirmation of this is the TripAdvisor certificate of excellence.
Actually, looking up on the Internet opinions and reviews of events in the Marche, you are left surprised by the amount of positive feedback received by the Macerata territory. Figures reveal this very satisfactory situation, considering that revenues increased by 45% in 2015 compared to the previous year and even by 33% compared to 2013. And it should not be forgotten that children are entitled to free access, which means that the amount of visitors is even higher: just consider that only in September of last year, city museums were visited by more than 6000 students and school classes. It not a coincidence if they rank fourth in the region's most visited museums, following closely behind the Rocca di Senigallia, the Ducal Palace in Urbino and the Gradara Castle.
Macerata is, therefore, in the Marche's top five, also thanks to the integrated ticketing system enabled by the combo ticket, allowing to take a tour of the City Tower, Buonaccorsi, the archaeological area in Recina, the Lauro Rossi Theatre, the Municipal Library and the Sferisterio. Other projects to be implemented in the next few months include the collection in Palazzo Ricci and the search for a new, more suitable location for the Natural History Museum; and also the eco-museum of earth houses in Borgo Ficana, a museum space dedicated to the Astronomical Clock and the valorisation of Giuseppe Tucci and Matteo Ricci's heritage, the two prestigious explorers who hail from this area. Finally, Sferisterio will become the access point to the territory of the province, thanks to the Infopoint it will be provided with.