Marche parks and nature
Blog
Discovering the region Marche
Marche parks and nature
The National Park of Gran Sasso and Laga
Acquasanta Terme 0000-00-00
Established in 1995, the National Park of Gran Sasso and Laga includes the municipalities of Acquasanta Terme and Arquata del Tronto (in the Marches), besides the region of Abruzzo and Latium. Beyond the gorges carved by the river Tronto over millenniums, a bit south of the Sibillini Mountains, Monti della Laga belongs to the northernmost area of the park, that covers a total of 150.000 hectares, almost 10.000 of which is in the Marches. Within its borders there are more than 2.000 different varieties of plants, such as the extremely rare "Ghost orchid", the Apennine edelweiss and the Martagon lily. Marl and sandstone build up the landscape of Monti della Laga, whose highest peak is Monte Gorzano, reaching almost 2458 metres.
The morphology of those mountains is conditioned by their geological nature: an evidence of this is, for example, their blunted tops, as well as the presence of glacial cirques and the abundance of deep valleys. During a walk in this territory, it is easy to come across blueberry plants, a species which forms in a moorland in the high pastures.
As far as fauna is concerned, the most interesting species to note is the chamois, the real "Lord" of the Apennines; in any case there are several other herbivores such as the roe deer and the deer, which are forced to run away from the jaws of several packs of Italian wolves. Besides the Apennine brown bear, several rare birds of prey deserve a mention, including the peregrine falcon, the European golden eagle, the red-billed chough, the northern goshawk, the lanner falcon and the eagle-owl.
Glancing around the ground or leaves, it is also possible to discover the European common frog, a quite rare amphibious, and the equally rare spectacled salamander.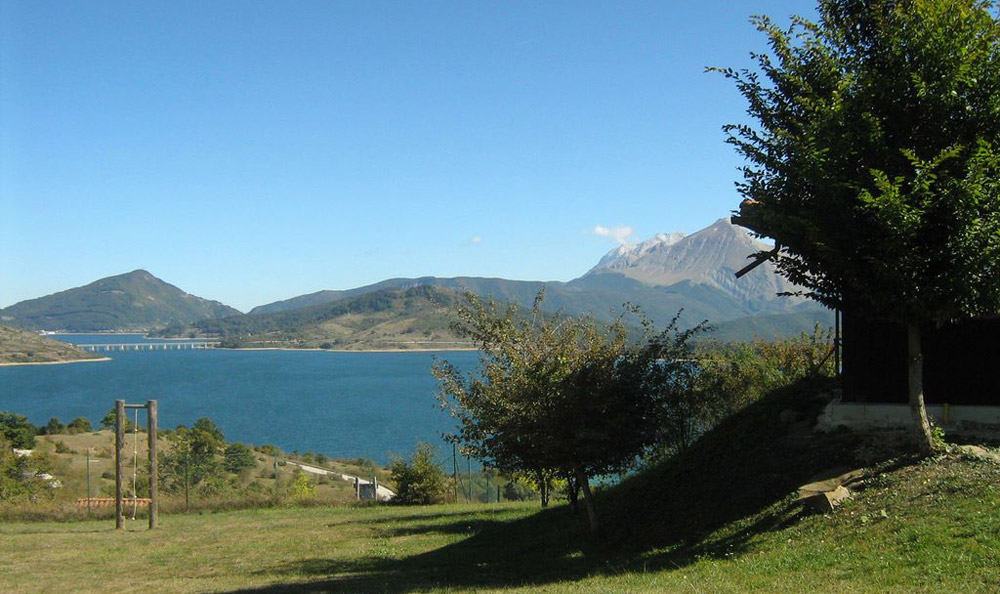 Monti della Laga is a privileged destination for all mountain lovers: not only because they are close to the Sibillini Mountains, to Terminillo and Gran Sasso, but also for the many opportunities they offer. Whether you enjoy alpine skiing, off piste skiing or mountaineering, there is something to suit everyone's tastes.
The Laga falls are a breath-taking show, especially during winter, when ice replaces water.
Therefore there are so many reasons to explore these places: to see the 16th century stone houses,to visit Arquata del Tronto, the only European municipality belonging to two national parks, just to mention a couple. And if you want to discover more, it is also worth including Umito and Castel di Luco, as well as the hamle of Colle di Arquata del Tronto, where vegetable charcoal is produced.