Marche Events
Marche Events
The festival of pappardelle with wild boar
Ostra 0000-00-00
The Festival of Pappardelle with Wild Boar is one of the peak events of the summer season in Casine di Ostra, combining fun, music and gastronomy in an occasion that attracts tourists from all over the region. The best ballroom dance bands perform and they allow participants to let loose on the 400 square metres dance floor. The younger people can enjoy live music, have something tasty to eat and drink a beer in the Pirates Island area: of course entrance is free.
The Festival of Pappardelle with Wild Boar therefore represents the tastiest and most inviting way to cope with the hot August weather: the management of the Circolo Acli-Falco Committee is a guarantee of safety and reliability, but above all of excellent organization in every aspect. The area of the Boschetto is dedicated to adults; people can taste the most delicious local dishes prepared according to tradition and with the same care of the past generations. It is a regular event for Casine di Ostra, as it has been going on for more than 20 years and yet, every year it is able to renew itself and to be entertaining, with the same passion of the past.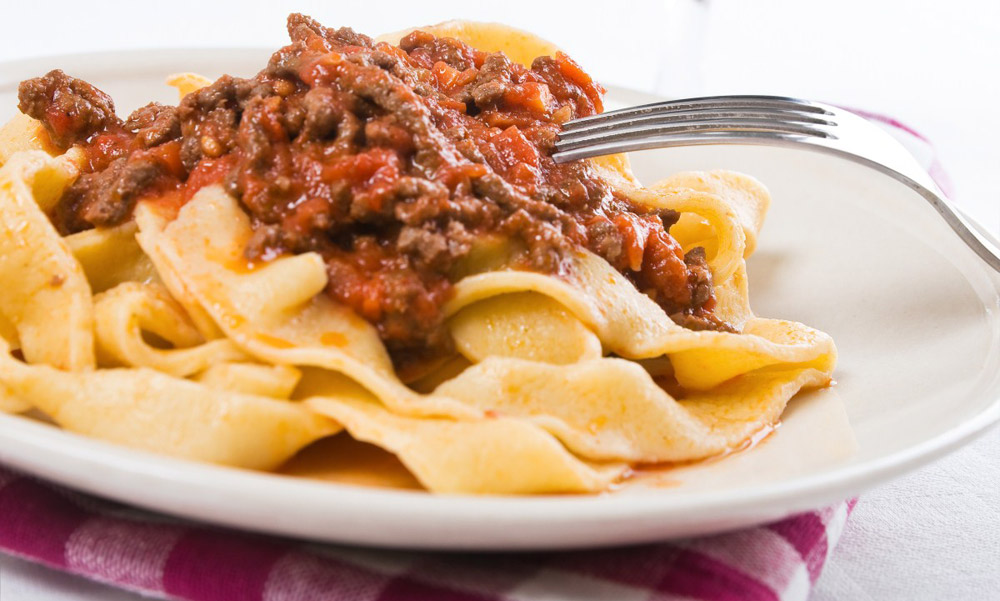 Every year the organizational committee sets the wheel in motion, also to look for the sponsors which support the success of the event: a festival not to be missed, a way to go back in time, to experience the cuisine of the past, when lunches and dinners were based on local wild game. The Festival of Pappardelle with Wild Boar focuses on the love for conviviality and for getting together: and what better way to meet, than gathering around a table in front of a simply irresistible pasta dish?
During the preparation of the Festival of Pappardelle with Wild Boar in Casine di Ostra, everybody cooperates for the good result of the event: young people and adults, children and elderly, men and women, teachers and factory workers, managers and professionals. There is something to suit all tastes, including music shows, dance shows and several other exhibitions to conjugate the pleasure of good food with the most exciting fun for unforgettable evenings that, year after year, makes the village a favourite destination for tourists and residents.
The best orchestras of the moment provide the right accompaniment, to relax and sing in company. At the end of the day, after a nice swimming session in the sea in Senigallia, or a cultural visit to the Sanctuary of Loreto, or a walk in the Gran Sasso National Park, what is more inviting than a tasty dish of pappardelle with wild boar?