Marche parks and nature
Blog
Discovering the region Marche
Marche parks and nature
Conero Park: Passo del Lupo (The Wolf Passage)
Conero 0000-00-00
Passo del Lupo (The Wolf Passage) can undoubtedly be counted amongst the most beautiful, interesting and breath-taking trails in the territory of the Conero Park: from there, you can admire amazing sceneries of the sea, mountains and also inland. It is the trail that used to reach the beach of Due Sorelle, and that in the past was used by miners working in the caves that could not be reached by sea. However, things have changed these days, as the sea is currently the only way to reach the beach.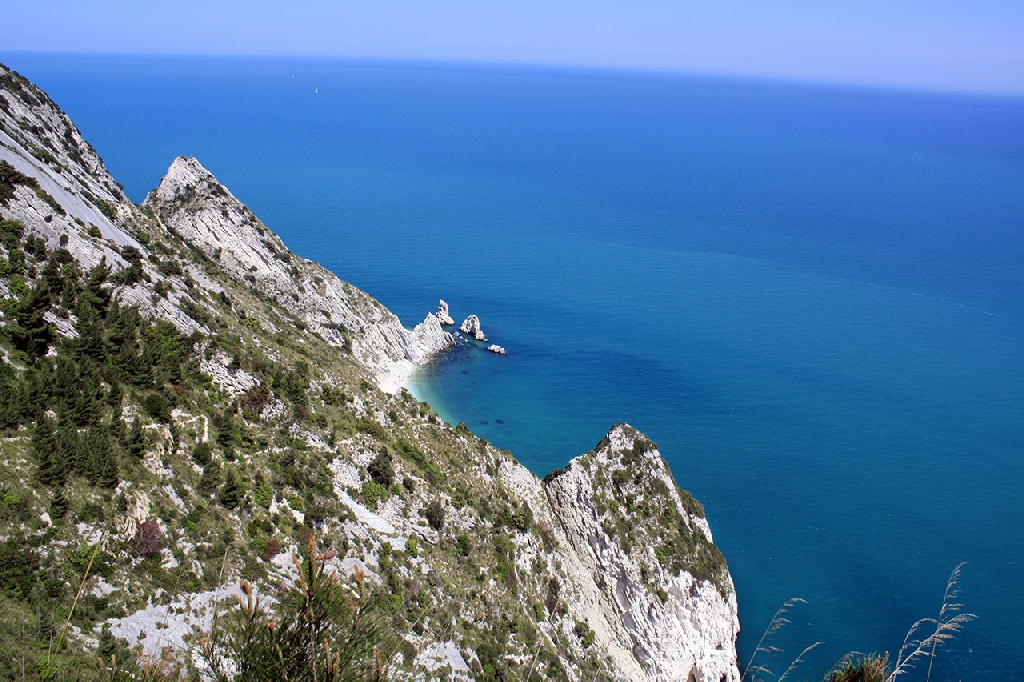 Not only: in 2009, part of the track was closed, the section that starts when the road goes downhill. As a matter of fact, from that point onwards the path becomes dangerous: it is also why the municipality of Sirolo issued an ordinance to prohibit the passage to residents (who were probably aware of the danger) as well as to tourists (who, not knowing the path, might end up hurt). In any case, it is still possible to walk on a very long and fascinating part of the track, also because you can walk until you reach a breath-taking panoramic point. The path can be taken from the restaurant Bel Vedere, located along the road going uphill; as an alternative you can start from the cemetery in Sirolo, where there is a big car park.
The first section of the Wolf Passage is almost completely immersed in vegetation: looking southwards you can enjoy partial views amongst the trees, but to orient oneself it is enough to follow directions. You then pass by a tableland with several centuries-old olive trees. Actually, you are right in the middle of maquis, where in the autumn you can taste delicious strawberry tree fruits. Once reached the viewpoint, you cannot proceed further (unless you want to break the law!).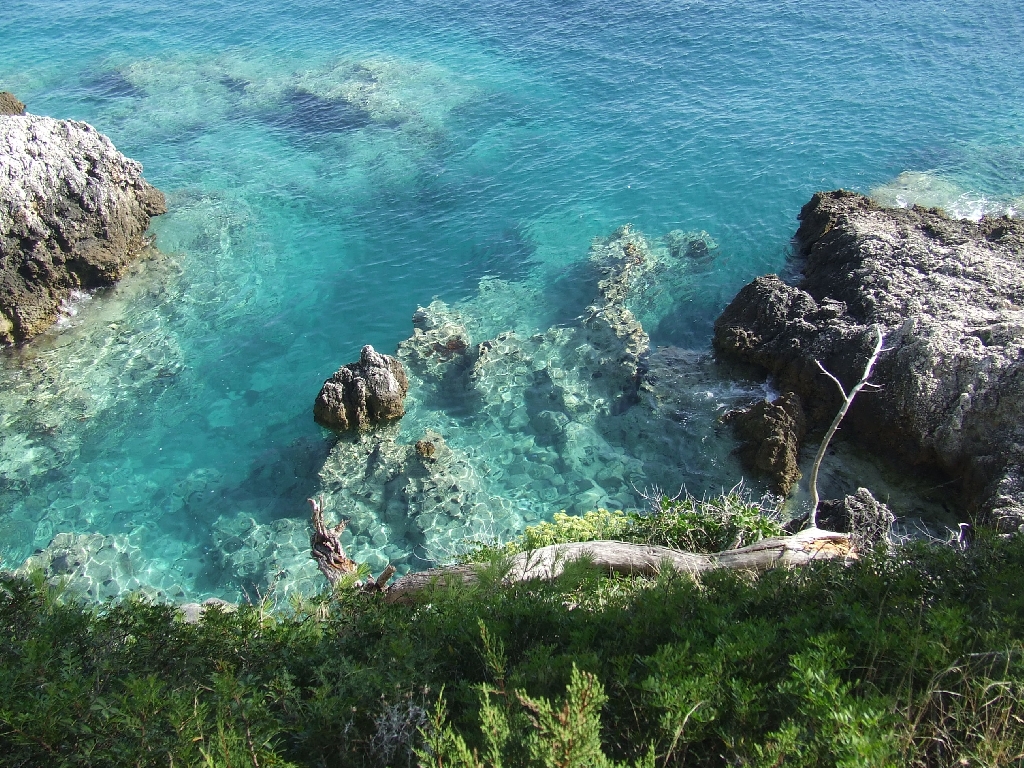 Looking down, on the left you can notice the cliff overlooking the Due Sorelle, whilst on the right the whole coast stretches out: when the sky is completely clear, you can see the Sibillini Mountains, the Maiella and the Gran Sasso.
It is strongly recommended to put aside your everyday tourist clothes and sandals in favour of walking clothes, preferably trekking shoes or very robust footwear. It takes about one hour to reach the top, at an average pace: but the result is undoubtedly worth the effort.