Marche Art and culture
Blog
Discovering the region Marche
Marche Art and culture
The Church of St. Mary in Portonovo
Portonovo 0000-00-00
Among the beauties that make the Marche a special territory, we must include the Romanic Church of St. Mary in Portonovo: it is a very famous, yet not much visited church, due to its geographical position. The church is basically perched on a cliff, overlooking the Portonovo bay: luckily, thanks to the contribution of Fai (Italian fund for the environment), there are more and more tourists who are getting to know this little jewel, taking the chance to admire it closely. And on the other hand, there really are so many reasons why a visit to St. Mary in Portonovo is worth it.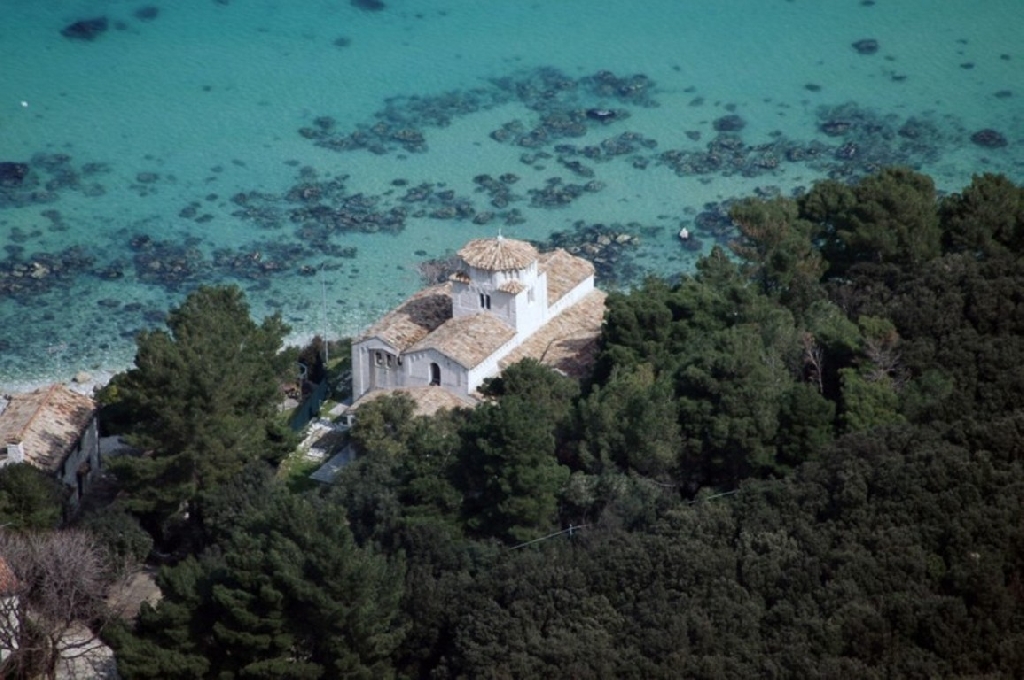 Surely, its location is difficult: it stands in the least accessible place of the Portonovo Bay, on a sheer cliff on the Adriatic Sea. But this is also the reason why its charm is so irresistible. The history of the church takes us back in time, even to the year 1000, when the building was erected following a landslide that took some space from the sea. Actually, the scenario is something unique, also thanks to the white stone reflecting in the crystal clear sea water.
From an architectural point of view, St. Mary in Portonovo is of great value: the church has five naves, even if the two most outer were added only after the initial construction of the building. The floor plan represents a sort of mash-up between a Greek cross and the plan of a basilica. The central dome is worth a closer look, of which its elliptic shape is breath-taking. Yet, the most astonishing part in the history of this church is that it withstood unscathed something like ten centuries: a whole millennium. In the past. St. Mary in Portonovo was paired with a monastery, which nowadays is disappeared (only its foundations remain), until the 14th century the monks abandoned it due to the dangers coming from above and below. From below, that is from the sea, infested with pirates; and from above, that is from the mountain, the landslides represented a constant threat to the monks safety and health. From then on, the monastery was therefore used in various ways: for example, at the beginning of the 19th century the French used it as a cave to build a Napoleonic fortress. Right at the end of the 19th century, the church was brought to new life: it was slowly restored and then reopened to the public. Today, it can be visited thanks to the Ancona's Fai section, with guided tours and a donation-based entrance, even though the building actually belongs to the Italian state.