Marche Events
Marche Events
Summer Jamboree, the summer rock'n roll holiday in Senigallia
Senigallia 0000-00-00
Senigallia welcomes the most important European event for '50s lovers
Senigallia is a reference point for all music lovers, especially during the summer season: during the first days of August, the city hosts the Summer Jamboree, a legendary meeting which recalls the music of the past. All music? No, only rock'n'roll and everything that comes with it, from acrobatic dances to vintage cars.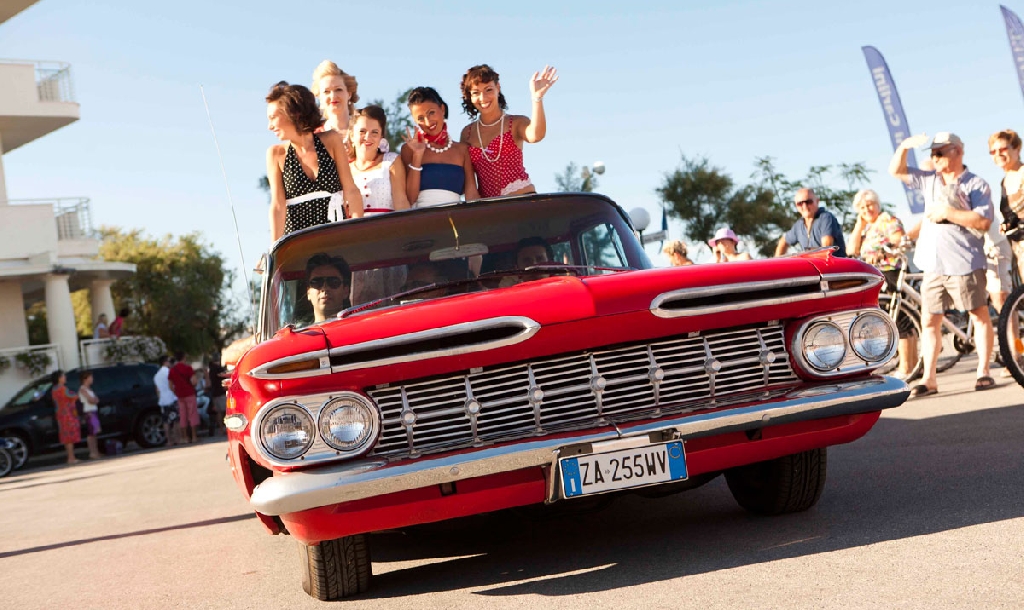 For those who want to virtually re-live the past. The Summer Jamboree represents a golden opportunity. Everytime the festival is held, Senigallia turns into a little Memphis: if it wasn't for the absence of Elvis Presley, it would be hard to notice the difference. The city on the Adriatic sea celebrates the culture of the Forties and Fifties. The first edition took place in 2000, but edition after edition, the fun increased even more thanks to concerts, markets, dj sets, beach parties, burlesque and other types of shows. Just as an example, artists called to perform during Summer Jamboree include pianist Linda Gail Lewis, Jerry Lee Lewis's sister, or Bobby Brooks Wilson, heir to Jackie, but also Gary Us Bonds, Bruce Springsteen's idol and pioneer of rock and roll in his own way. Senigallia therefore turns into a completely different city during this event.
One of its strong points is undoubtedly the vintage market, taking place in the garden of the Rocca Roveresca, open till late at night in order to let customers do their shopping – a themed shopping, of course, including Hawaiian shirts, caps, accessories. This is why the spirit of Summer Jamboree is contagious for everyone: residents and tourists, adults and children, men and women, housewives and teachers, managers and students, boys and girls. You can't help but being carried away by the rhythm and the desire of having fun, night after night: of course, it is not mandatory to dress up, but there's no doubt that those who choose a Fifties-inspired look have that extra oomph and a lot of possibilities to have fun and capture the attention. There are also specific booths dedicated to make up and hairdressing, as well as a tattoo parlour, if you want to make your memories really indelible. But even without a tattoo, taking part in the Summer Jamboree will leave its mark, building an unforgettable memory in the heart and soul. There are so many dance floors throughout the city, and let's not forget the "after festival" event, taking place at the Rotonda a mare. Why not give this festival a try, then?
For more information, please visit www.summerjamboree.com