Marche Events
Marche Events
The Marche in Mr. Tarantino's last masterpiece
Pesaro 0000-00-00
To go on holiday in the Marche also means to be in touch with the history of cinema. Is this possible to believe? Just think that in Mr. Tarantino's last movie The Hateful Eight, a pipe from Pesaro is shown. In the movie by the Kill Bill director, Kurt Russell is seen smoking a creation by Mastro de Paja. It remains on screen not just for a few seconds, but at least for ten minutes: a resounding advertisement for one of the most extraordinary excellences of the region.
Therefore, sometimes people who were born and who grew up on the other side of the world can spread the beauties and the traditions of this territory more than the actual events in the Marche: although, maybe not even Mr. Tarantino himself knows a lot about Pesaro. What we are sure of is that the Italian viewers had the chance to observe the pipe created by Mastro de Paja over a long period, since the movie - which cashed in a little less than 3,5 million Euros in its opening week – opens with the image of Mr. Russel who plays John "the hangman" Ruth, with the pipe between his lips.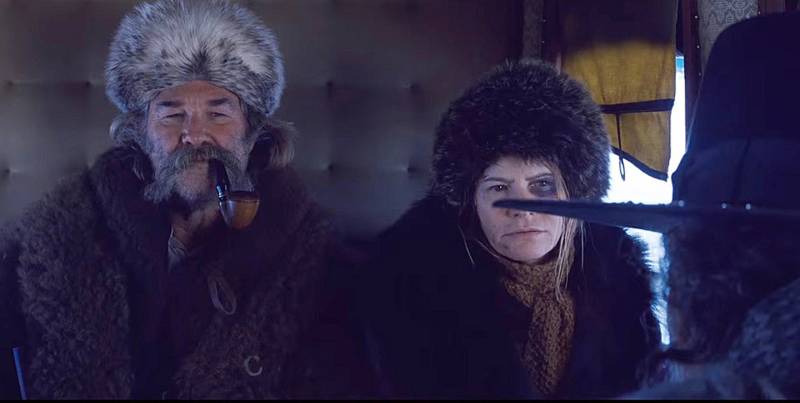 Alberto Montini, owner of the Pesaro-based company honoured with this unexpected recognition, did not know anything about it until purely by chance he saw the movie trailer, the Mastro de Paja's pipe is visible in the trailer as well: in particular, it is a Ciocco, a free-shaped pipe in natural briar, with the brand clearly visible. At that point, Mr. Montini became very curious and watched the rest of the movie, which left him in awe, considering that for the first ten minutes, the pipe basically appears in every scene. Mr. Montini has been working in this field for almost four decades, starting in 1980 after he took over the company established by Giancarlo Guidi and Terenzio Cecchini, but he could have never imagined such homage.
Interviewed by the newspaper Il Resto del Carlino, Mr. Montini pointed out that every time the camera focuses on Jennifer Jason Leight's character Daisy Domergue, a little smoke cloud comes up: it almost looks like the American director wanted to mark images with smoke vaults. What is even more impressive, though, is that Mr. Montini never had any kind of contact with the movie producers: it is possible that the suggestion came from Mr. Russel himself, who is a renowned pipe smoker and a long time purchaser of pieces by Mastro de Paja from a Los Angeles seller. An unexpected advertisement for free, and therefore very welcome.
After all, someone should give Mr. Tarantino a thank-you present: a holiday in the Marche.