Marche parks and nature
Blog
Discovering the region Marche
Marche parks and nature
The Torricchio Mountain
Macerata 0000-00-00
Those who want to discover The Marche's natural parks can chose an exceptional destination: the Torricchio Mountain, an almost magical location that can evoke unique feelings and memories. Just a few km away from the Mount Sibillini National Park, in the province of Macerata, lies the Torricchio Reserve, established in the 1970s, a historical moment when the creation of park was a topic not talked about very often and the idea of subjecting a simple mountain valley to environmentally protective restrictions almost seemed absurd. On the contrary, history has shown that the decision was very important.
Natural parks in the Marche: the Torricchio Mountain
It was Mr. Franco Pedrotti, professor at the University of Camerino, who suggested to Marquis Mario Incisa della Rocchetta to donate this portion of land to the athenaeum, as it was only used as grazing land and for wood. Pedrotti's idea was to turn the area into a reserve, a location where it would be possible to make in-depth studies and researches.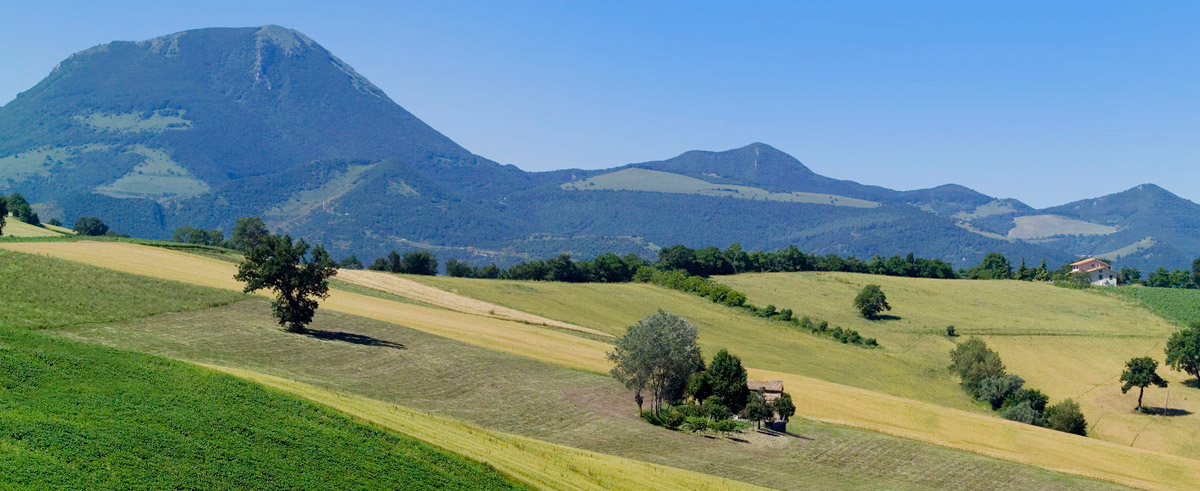 Thanks to that undoubtedly forward-thinking intuition, the natural reserve was created and, above all, it was possible to examine its evolutionary process to study the eco-system, its self-regulation and fluctuation without human intervention. The Torricchio Mountain is nowadays a special place where it is not seldom to hear wolves howl at night: above all, however, it is a valuable patrimony where nature – using a much-abused adjective – is uncontaminated.
The allure of natural parks in the Marche
Natural parks in the Marche, therefore, show an almost unique charm. In close proximity to Torricchio Mountain there is, for example, the reserve of the Fiastra Abbey, which extends on more than 1800 hectares of ground around the Chiaravalle di Fiastre Abbey, where the Cistercian monks, who reached the area in the 12th century, placidly carry out their daily work. The Giustiniani Bandini Foundation manages the whole protected area and cares for the local farms and countryside houses. Not far away, in Pieve Torina, is located the Museo della nostra Terra (Museum of our land): hosted in the monastery of S. Agostino, since the 1970s it displays a rich collection of garments, utensils, furniture and tools which were used for centuries by the inhabitants of these valleys. It is therefore a real journey back in time, a chance to imagine agriculture, cellars and barns as they were centuries ago. The complete itinerary covers almost 200 km: it is the Grande Via del Parco (Great Park Way), created by the Mount Sibillini National Park and which includes a series of locations not to miss, such as woods, picture galleries, trails, farms, abbeys and museums.