LOCANDA DELLA VALLE NUOVA
Fermignano, Pesaro-Urbino
Driving between these pristine valleys, I arrive in this place lost in the hills which gives me great serenity and energy at the same time, the emerald green of these hills excites me and surprises me. Giulia welcomes me with great hospitality and kindness, she makes me feel at home right away and speaks to me with love for her estate, spread over several houses not far from each other and cared for with love, passion and the help of her parents.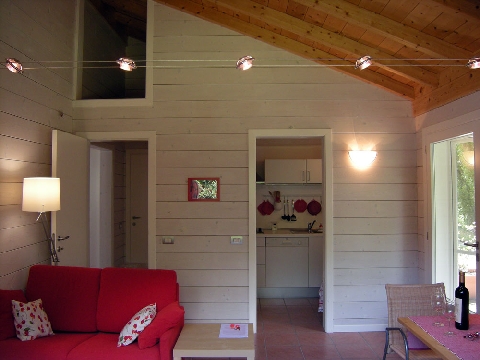 She talks of the organic farm and the delights which they produce for the whole family and also for guests, of the animals she takes care of, she shows me the swimming pool, the colorful and bright rooms and the apartments which like everything else have an architect's touch! And Julia is not slow to tell me that it is her father, an architect by profession, who implemented those perfect detailed angles: the white wood dominates broken up by objects and parts of bright painted walls, it is a style that I love, every corner appears to my eyes as an image from a magazine cover! The modern interior contrasts or perhaps better, is completed, with the brightness of the external nature in vivid colors. This valley has a great energy, like that of Giulia, and to be part of it for only a while is a great gift.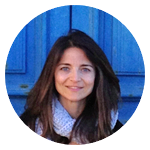 What struck me
The modern design of the apartments with an outdoor patio where you can see the emerald green hills

The peace and tranquility of the place

The authenticity of being on a real organic farm
La Cappella, 14 - 61033

Sagrata di Fermignano (PU)
SERVICES
WI-FI
SWIMMING POOL
PARKING
RESTAURANT
BREAKFAST INCLUDED
SERVICES
TRATTAMENTO CASA VACANZA
WI-FI
SWIMMING POOL
AIR CONDITIONING
PARKING
KITCHEN
WASHING MACHINE
TOWELS
BED LINENS
REQUEST
Forward information inquiry to "Locanda della Valle Nuova"
Other accommodations near "Locanda della Valle Nuova"
No accommodation matching your criteria were found