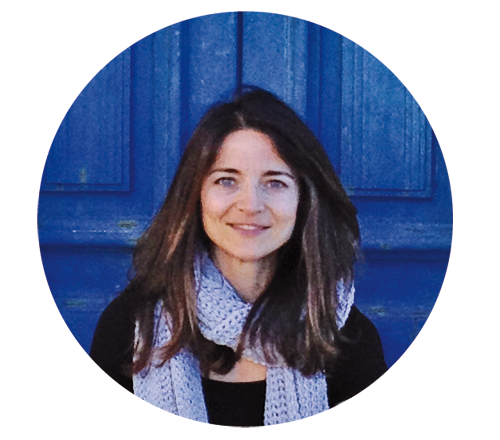 Consuelo
My name is Consuelo, I was born in 1978, I live in Mondolfo, a small town in the province of Pesaro-Urbino and I am a GoodMarche activist: I love the word activist! I grew up abroad but moved back to Mondolfo, where I spent my teenage years until I began travelling the world for my studies and my job, as well as for leisure. I returned again to my Region, where I have been living steadily for several years, in my little town I ran away from so often, but now I cannot live without.
Travelling is my passion, or even better, it is my life, as it has always been a part of it, it is a very natural and spontaneous way of living. For me, distances are really relative. I am firmly convinced that diversity is a richness. Travelling and seeing places so different one from another makes you see the world with different eyes, from different points of view and gives an immense range of comparison terms. When you return to the place where most of your roots are, you see things you previously ignored, you see the details, the beauties that once were concealed and now are so visible, your discover the smells, the people and the simplicity of daily life. Now I constantly travel around the Marche for my job and it is not rare for me to stop and be left in awe by what is surrounding me. I did not even know I belonged to such an extraordinary, uncontaminated, healthy and genuine territory. A wonderful sight to share with others!
Therefore, since 2012, I have been running the holiday house A Casa dei Nonni with my partner Cesare – a little house in Mondolfo's old town center that belonged to his grandparents. We enthusiastically host wonderful people from all over the world. Every time it is like opening up the doors to the outside world, an enriching meeting that gives us great emotions.
As soon as my friend Orlando introduced me to GoodMarche, I fell in love with the idea. A fresh, dynamic project aimed at selecting and proposing the stay of your dreams in the Marche. A website and a blog to communicate the beauties of which we all naturally aspire to, outside the clichés of the pure aesthetic concept: beauty meant as full harmony with what surrounds us. An integration with the territory, the discovery of its hidden charm and breathing its emotions: this is what we are looking for in a journey and what we want to communicate through GoodMarche. A "guide to the beauties", composed onsite during my continuous peregrination from an accommodation facility to another in our region. A "travel diary" made of all those first-hand experiences that made me feel good, that gave me enchanting sensations and memories. Places to discover and worthy of a stay, at least once. Experiences I want to share and suggest to all those who, like me, are continuously looking for the beauties and excellencies in the Marche.