LUXURY B&B '700
Bed and breakfast Ascoli Piceno, Ascoli Piceno
As we know in Italy there are unique places hard to find elsewhere, and for me Ascoli Piceno is one of them. Every time I come here, the beauty of this city always wins me over, from the moment I arrive off the motorway, I see it appearing from a distance, the Roman bridge where I walk its streets of days gone by up to the splendid Piazza del Popolo. In this frame of history and art, in one of these cobbled streets of the center, lined with Palazzi Signorili, here is the Luxury B & B ' 700, whose name already predicts a certain charm! Sweet Anna opens the front door of Palazzo Gentilizio of the late eighteenth century. A lift takes you directly to the main floor of the B&B where you can also find the family accommodation. Immediately, Anna establishes a relationship of familiarity and that of a nice person!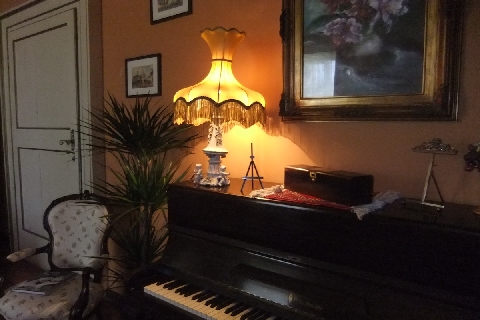 The entrance is a typical large room of a mansion in which the huge central table is the master and all around there are lamps, books, lots of books, a piano, stately armchairs, in short; a lounge well lived! The rooms are sleek and stylish with pastel colors interspersed with salvaged and restored, modern furniture and antiques. The wallpaper I like very much, I must say that I have a huge passion for the wallpaper which also matches the curtains, bedspreads and pillows, nothing is left to chance! Knowing then also the mother of Anna, I understand where such elegance and sophistication comes from! From the window of one of the rooms, the roofs of the houses in the center and other outdoor gardens are visible, a garden along the bank of the river Tronto with a beautiful "loggetta" of the '700 and in the background the city and the mountains, it is like being in front of an ancient work of art. The icing on the cake is the possibility that Anna gives her guests of her own personal guided tour to discover "secret and unknown places" and Ascoli indeed has a numerous amount of these, all wonderful.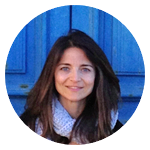 What struck me
The position of the B&B: in one of the oldest and most central cobbled street of Ascoli.
The Gentilizio building of the '700 and the garden along the shore of the River Tronto.
The warm, elegant and refined environment.
TYPE
BED AND BREAKFAST
SERVICES
WI-FI
AIR CONDITIONING
PARKING
BREAKFAST INCLUDED
TV
REQUEST
Forward information inquiry to "Luxury B&B '700"
Other accommodations near "Luxury B&B '700"