STANDARD - A DIFFERENT - B&B
Bed and breakfast Civitanova Marche, Macerata
When I'm abroad on the other side of the world just like when I am only a few kilometers from home, I love it when the hosts make me feel at ease and welcome me, not as an outsider but almost as a friend. I think that hospitality is an art and a kind of "vocation": it takes passion and predisposition of mind.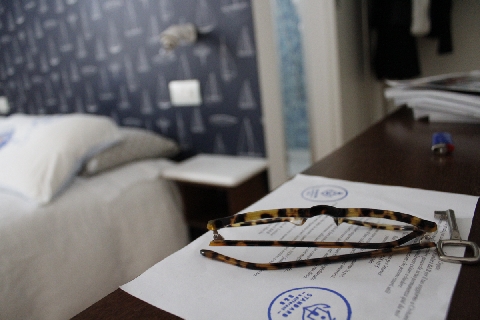 Just opening the door of the Standard - a different - B & B, gives me this beautiful feeling of being amongst friends. Maybe it is the smiles of Letizia and Angelo, the young hosts, maybe it is the table laden with goods, maybe it is the original and well-kept style of the surroundings.
I have sea in my blood (my mother's family for generations has had a passion for boats, enviously guarded in the caves of the Passetto, Ancona.) I can't help but love the many references to the marine world. This was a fisherman's cottage and what peeps out is an old rudder, wallpaper with sailboats, the image of a bright lighthouse, bed linen with fish and nautical knots. To "split it all up" and to make it sparkle, there is a pleasant mix of vintage furniture pieces and colorful elements of pop. The "Lego" radiator, pastel-colored chairs, the paintings in a naif art style ... in a word : D -E - L - I- G – H- T – F - U - L !
Which is exactly what I think tasting the delicacies which Letizia prepares with her own wonderful hands every morning for breakfast: muffins, savoury cakes, sponge cakes, fruit salad and fresh juice, all organic. And I couldn't be rude, could I?!
It is nice to have a chat with hosts like these. Enthusiastically they tell me of how Standard - a different - B & B was born and the pleasure of opening their doors to visitors.
And Civitanova? Perhaps still too unknown as a tourist destination, boasts a beautiful center and long sandy beaches, dotted with lovely bathing establishments and cafes. Thanks to the shoes-district, it attracts shopaholics from all over Italy (and not only!) You will find hundreds of shoe producers who sell in outlets and shops, their first class Made in Marche shoes. Women, be warned!
Have a good trip!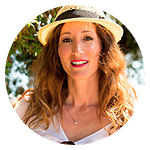 What struck me
Breakfast prepared each morning by Letizia : super !
The smiles of the young owners, who make you feel at home.
The style and furnishings: delightful!
TYPE
BED AND BREAKFAST
SERVICES
WI-FI
AIR CONDITIONING
PARKING
BREAKFAST INCLUDED
TV
REQUEST
Forward information inquiry to "Standard - a different - B&B"
Other accommodations near "Standard - a different - B&B"