RELAIS MARCHESE DEL GRILLO
4 star hotel Fabriano, Ancona
Coming from Fabriano, slowly I approach my destination, I look up and see this beautiful villa on a hill in all of its glory. Its name continues to resound in my head whilst I think of the famous film starring Alberto Sordi, of his character so eccentric and extravagant: the Marquis Onofrio del Grillo, he must have been very likeable, I tell you! And then the charm of Serena, who greets me with kindness and that bit of intimacy which I love so much and which makes this dream context, pleasantly familiar. The charming Valentina, her partner, shows me the Villa, each part of it.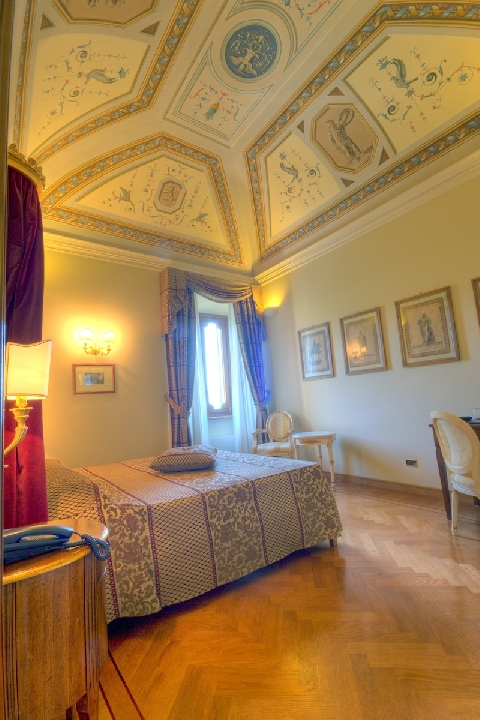 To take the stairs leading to the main floor is really exciting, everything takes you back to the '700. The central hall used for private meetings and ceremonies is a splendor, it takes your breath away and you cannot take your eyes away from every detail: the soft yellow and blue walls, the chandelier and the central table, the frescoes, the mirrors with gold-colored frames, the windows which light up the room and give it a certain intensity. From here you enter the beautiful suites, some real jewels embellished with authentic furniture and original frescoes. The canopy of the Marquis suite is a work of art as is the bathroom with the four corner cupboards representing the four seasons. We go down to the restaurant, with its arches and round tables prepared with care, open to the public and perfect for elegant receptions. To the side there is also a small church to celebrate ceremonies. Nothing is missing!
On the opposite side of the Villa there is also the Locanda, a restored "annex" of a considerable size, which is even older than the villa itself. Here there are other very welcoming rooms, with a lot of attention to detail.
To enter Marchese del Grillo is, in a sense, to become part of a film, or a fable or to simply take a dip into the past, to when in 1971, the lovely Marquis built this beautiful place!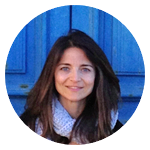 What struck me
The superb central staircase at the entrance of the Villa
Suites of an aristocratic tone, with original frescoes and furniture of the ' 700
The elegance of the environment enriched by the atmosphere of familiarity
Località Rocchetta Bassa 73,

60044 Fabriano (AN)
TYPE
4 STAR HOTEL
SERVICES
WI-FI
PETS ALLOWED
AIR CONDITIONING
PARKING
RESTAURANT
BREAKFAST INCLUDED
TV
REQUEST
Forward information inquiry to "Relais Marchese del Grillo"
Other accommodations near "Relais Marchese del Grillo"