PINONERO
Holiday house/apartment San Severino Marche, Macerata
Just a few kilometers from San Severino, on the hills of Serripola, surrounded by a lush green pine forest, suitable for scenic trails on either foot or mountain bike, Pinonero welcomes you, a brand new stylish complex of independent villas, all finished in wood. And then, there they are, Silvia and Gian Paolo, two energetic siblings, full of enthusiasm who welcome you with their beautiful smile and at reception the legendary Alessandra, a girl with an open heart who is always available, those type of people who are not slow to welcome you with their charm and to tell you of all the beauty their territory can offer.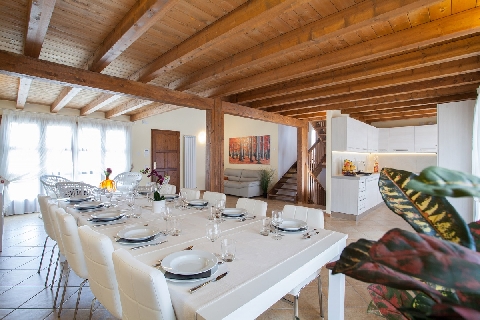 We begin to visit the complex, where one immediately notes that everything has been designed with care in order to allow guests to enjoy every kind of comfort and service which enables them to spend their own magical holiday: each villa has its own private garden where you can be caressed by the hill breeze or take advantage of a barbecue on the patio ; private hot tub, a small corner of paradise for moments of relaxation and harmony ; a residential pool to freshen up in whilst the children can have fun in the adjacent play area ; the spa to cleanse the body and soul ; and much more. I don't think it lacks anything! The interior of the villas, all with the same furnishings, divided over several floors and which can accommodate 8 to 12 people, are equipped with everything you need and the walls adorned with paintings which refer to the surrounding landscape, giving you that feeling of not being able to not think about the nature and the external scenery.

They tell me that Pinonero is not only suitable for groups of friends and families, but also a spiritual and meditation center, or for lovers of trekking or cycling, and those working on the complex are always ready to give any kind of information about the many routes you can take between the old villages and hills, or to discover the many little corners where you can breathe art and culture.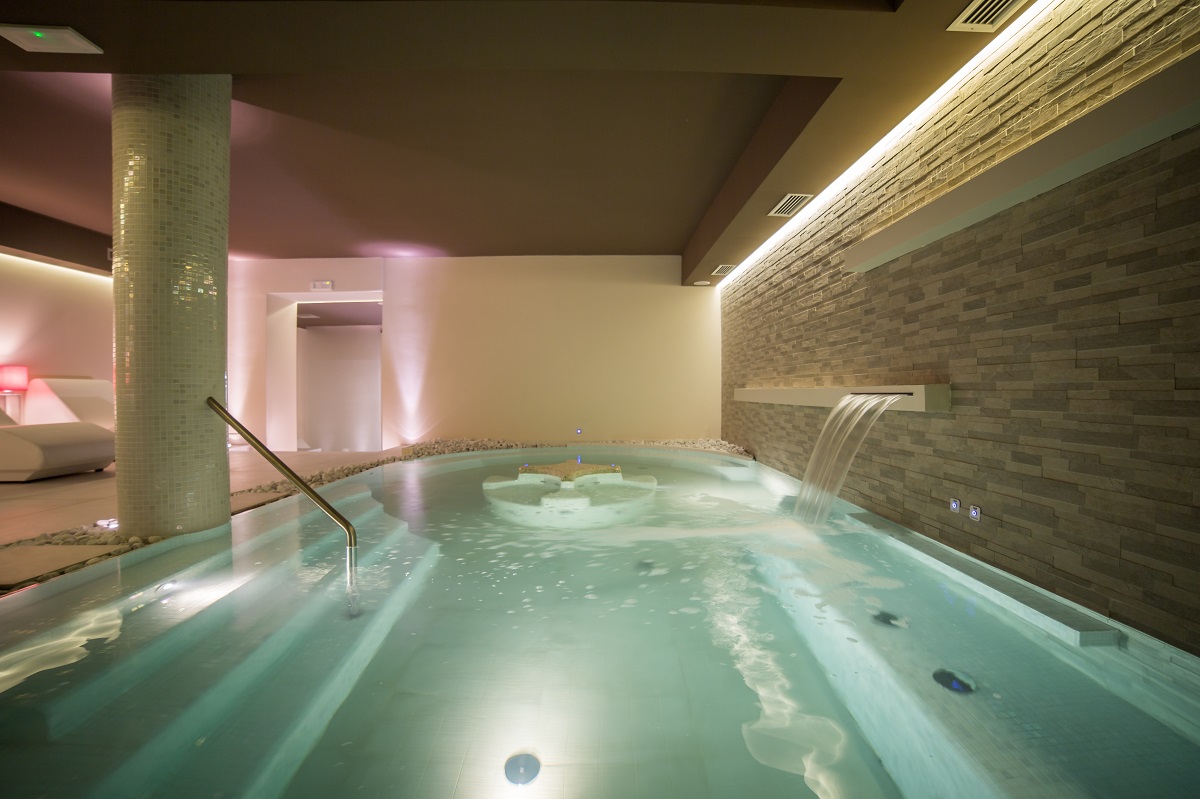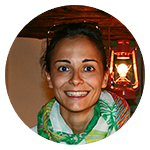 What struck me
The private hot tub in the garden, giving you the feeling of being surrounded by a pine forest.
The long tables arranged inside the villa, for dinner with friends or family.
The care, the elegance and the wood finishings, of which the villas have been built.
TYPE
HOLIDAY HOUSE/APARTMENT
SERVICES
WI-FI
SWIMMING POOL
PARKING
KITCHEN
WASHING MACHINE
TOWELS
BED LINENS
TV
SPA & WELLNESS CENTRE
REQUEST
Forward information inquiry to "Pinonero"
Other accommodations near "Pinonero"