HOTEL GIARDINO
3 star hotel Numana, Ancona
I arrive at the Hotel Giardino Suite & Wellness on a warm spring day with a certain amount of curiosity. I already know this property due to its location, a short walk from the center of Numana: I've been there countless times before on my Sundays at the seaside and I cannot wait to visit it, and finally discover the interior. To welcome me there's Michele who in front of a steaming cup of coffee, tells me proudly of how his family have taken care of hospitality for over 40 years.
Although summer has not yet started, I note a certain movement in the breakfast room. This is thanks to the the SPA, which offers moments of pure relaxation not only during the high season but also all throughout the year. Even in the winter, the Conero area is beautiful and to end the day in-between the pool, the Kneipp thermal treatment, sauna and Turkish bath, in this little corner of paradise, is definitely a plus.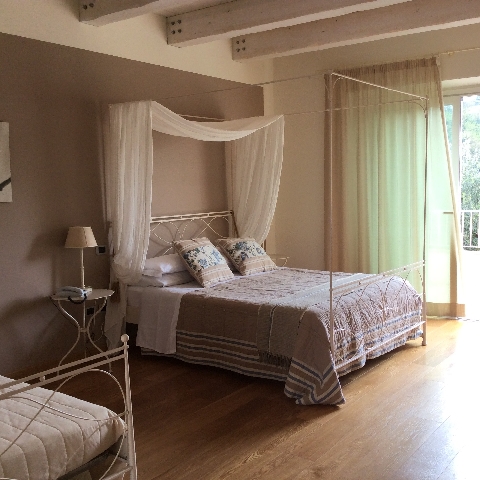 And the rooms? From the standard to the superior, they all have a romantic style, soft colors and elegant, harmonious décor. I liked the wrought iron beds and the four-poster in particular: I have always loved them!
The new residential area deserves praise, with its beautiful buildings in Conero stone and its manicured gardens. Here you can spend holidays in the comfortable and bright apartments, in full autonomy, equipped with every comfort, taking advantage of the convenience of the hotel. Staying in Numana, there are at least three things that I advise you not to miss. A walk along the Costarella, the graceful stairway symbol of the town; to admire the view of the piazzetta dell'arco (here they call it "la torre") And, last but not least, to allow yourself a break (including a dip, season permitting!) at the striking beach, Spiaggia del Frate, at the foot of Mount Conero.
Have a good trip!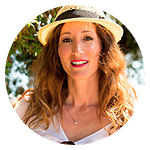 What struck me
The intimate and romantic atmosphere of the rooms
The SPA, where you can relax after an intense day.
The care taken of the gardens and the inside of the building.
via Circonvallazione 19

60026 Numana - AN
BOOK ON-LINE
TYPE
3 STAR HOTEL
SERVICES
WI-FI
SWIMMING POOL
PETS ALLOWED
AIR CONDITIONING
PARKING
RESTAURANT
SPA & WELLNESS CENTRE
BREAKFAST INCLUDED
TV
REQUEST
Forward information inquiry to "Hotel Giardino"
Other accommodations near "Hotel Giardino"