IL VICOLO RELAIS
Bed and breakfast Sirolo, Ancona
For me who loves the sea, in the summer as much as in the winter, and who likes to take photos constantly, Sirolo is a must. Il Vicolo Relais is located right in the charming historic center of the "Pearl of the Adriatic" where colourful houses contrast nicely with the white stone of the Conero and the bougainvillea and jasmine plants.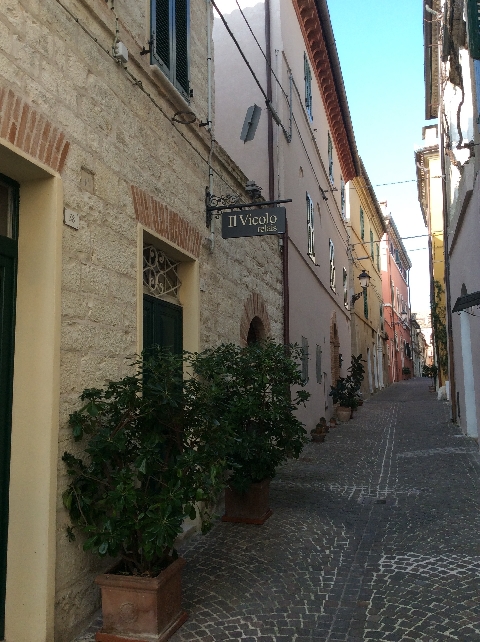 Mrs Patrizia, an exquisite hostess, greets me smiling proudly and she shows me this delightful guest house which offers eight rooms, all different from one another, and she tells me with enthusiasm about the renovation and furnishing of the building which herself and her husband dedicated months and months to. The result is an intimate and nice environment, where every little detail helps you feel good. The building, residence of eighteenth-century noble families, combines in perfect harmony the styles and colours, oak floors and frescoes. A real gem where one can spend pleasant summer holidays or romantic weekends. It is a b&b, breakfast is served on the ground floor, in a nice bar that is of predominantly white stone and wooden furniture, rustic-chic. Seeing as we are in the pedestrian area, the owners offer parking facilities, so that one can enjoy a stress-free stay. And the beach? The one classified as "Urbani" is reachable by foot or with a convenient bus service, if you prefer : lets not forget that Sirolo is right on the sea! Within minutes you'll discover one of the most beautiful parts of the Adriatic coast, very natural with turquoise waters. Do not miss a visit to Monte Conero and the nearby villages, where the natural wonders go hand in hand with art and culture. And at dinner, treat yourself to fish based dishes from the numerous restaurants in the area. Have a good trip!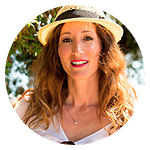 What struck me
The romantic style of the rooms
The position, in the historic centre of Sirolo
The beach, minutes away
via Garibaldi, 36

60020 Sirolo (AN)
BOOK ON-LINE
TYPE
BED AND BREAKFAST
SERVICES
WI-FI
AIR CONDITIONING
PARKING
BREAKFAST INCLUDED
TV
REQUEST
Forward information inquiry to "Il Vicolo Relais "
Other accommodations near "Il Vicolo Relais "