LA COMMENDA
Historic accommodation/Castle Osimo, Ancona
A tree lined street and here I arrive on this clear and sunny winter day at La Commenda, a delightful boutique house in the hills of the Marche. Once through the gate, I can already appreciate the detail which is reflected in every corner of the garden and in the careful restoration of the farmhouse, the ancient home of the Templar Knights, whose stories still echo in Osimo , Camerano and neighbouring countries.
I sit amongst the cushions of a lovely couch in the grand entrance, where architecture and furnishings blend seamlessly with taste and elegance, while the fireplace helps to make the atmosphere even more warm and relaxed. It is not difficult to understand why the owners are in love with this magical place, with its long and fascinating history, in a strategic position between medieval villages to be discovered and the Conero Riviera. And in fact, with a good cup of coffee, the hostess tells me that as soon as one can they return here in the Marche, each time remaining enchanted by such much beauty : the view of the Sibilla hills, beaches and Sirolo, Portonovo, small churches scattered around the area like real art treasures.
La Commenda offers ample suites and stylish rooms with really beautiful views, together with a 5 star service, of which include an outdoor swimming pool, a jacuzzi, a delicious sweet and savoury breakfast made with selected ingredients. The staff are attentive and discreet and show kindness and much attention to their guests. They advise you on restaurants and attractions, whilst the brand new SPA, pride of the hotel, designed by world renowned architects, make it an even more pleasant stay, during every season of the year. There is no better way to spend your time than dedicating a bit to yourselves, in a location such as this. If duty did not call me, I swear, I would stay here all day.
You have to try it to believe it!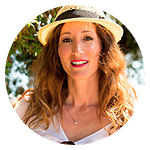 What struck me
The refined elegance and attention to detail
The intimate and relaxed atmosphere
The brand new SPA
The position, between small medieval villages and the Conero
Via Della Commenda, 1

60027 Osimo (AN)
BOOK ON-LINE
TYPE
HISTORIC ACCOMMODATION/CASTLE
SERVICES
WI-FI
SWIMMING POOL
AIR CONDITIONING
PARKING
SPA & WELLNESS CENTRE
BREAKFAST INCLUDED
TV
REQUEST
Forward information inquiry to "La Commenda "
Other accommodations near "La Commenda "