LE CIVETTE
Holiday house/apartment Morro d'Alba, Ancona
The road that takes you to Morro d'Alba is something unique: endless hills of a thousand colors, the tractor in the distance which works on the land, expanses of vineyards which offer the delicious wine Lacrima Doc, to arrive in this small village, surrounded by the ancient walls of the castle and there, at its feet, a few steps from the entrance, is the Holiday home Le Civette, a renovated building that blends perfectly with the harmony of the old town. The feeling that it gives is to immerse yourself in the daily life of the village and its people, stroll through the streets, go shopping in the adjacent grocery store, go to buy breakfast in the bakery further down the road, or have a chat whilst sipping a coffee at the bar of the village. All of this makes you feel alive!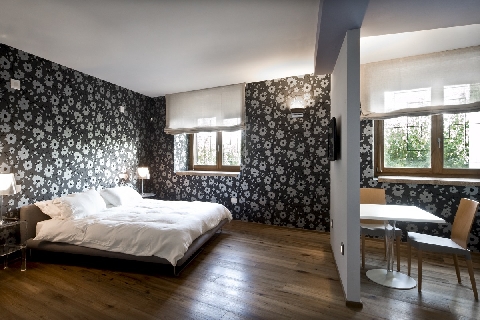 Elena welcomed me on my arrival, a charismatic person and full of enthusiasm, we take a walk around the castle, she tells me immediately of how in love she is with her adopted homeland, which now feels like her own and which she cannot live without. Then she shows me the accommodation, whose entrance is adorned by her collection of small and pretty owls, from all over the world. It's true that everything, sooner or later, finds its place! The thing I like best is that the apartments are furnished with soft colors which give a sense of peace and tranquility and the lower floor is also a relaxation area, where you can enjoy after a day of real marchigiano life, a Turkish bath, sauna or a soak in a spacious whirlpool bathtub. Why should one leave here? I would stay longer, I am fond of this sense of authenticity.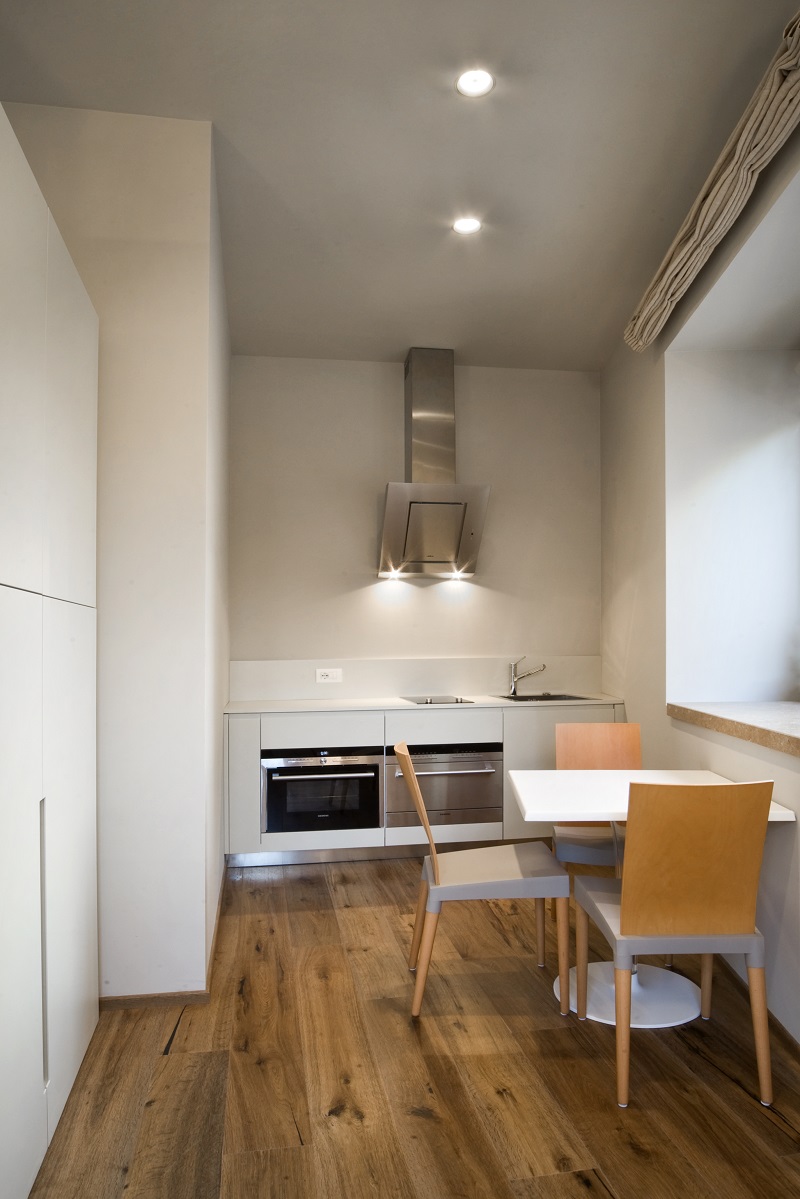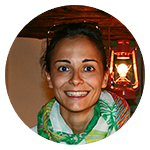 What struck me
Elena, her charisma and her way of making you feel at home.
The furnishing of the apartments and spa, contoured of soft colours
The feeling of belonging to the everyday life of the village.
Via Morganti, 60,

Morro D'alba AN
TYPE
HOLIDAY HOUSE/APARTMENT
SERVICES
WI-FI
PETS ALLOWED
AIR CONDITIONING
PARKING
KITCHEN
TOWELS
BED LINENS
TV
SPA & WELLNESS CENTRE
REQUEST
Forward information inquiry to "Le Civette"
Other accommodations near "Le Civette"