RELAIS VILLA GIULIA
Historic accommodation/Castle Fano, Pesaro-Urbino
I leave the sea to my right and I go back up the hill to my left passing between houses and vegetation until I get to a big gate surrounded by greenery. The cats and dogs welcome me with great warmth. They seem to be in perfect harmony with each other and with the background of which I am approaching. I note the lemon-house where Anna is – she welcomes me with a beautiful smile. It really is true that who loves animals has a strong sensitivity and a particular predisposition to human contact.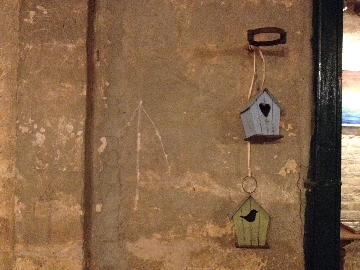 Anna explains to me that where we are was precisely the old lemon-house, of which still has intact its original structure with lovely windows painted in green: now this is used as the great hall or even better, the reception hall, where you can enjoy a nice coffee looking at the view, reading a magazine or chatting with Anna and her family. It is also a breakfast room where you can enjoy fresh homemade produce, and the dining room with a carefully chosen menu where you can enjoy delicious dishes of fish or meat and also vegetarian. There are some special planned evenings where dinner is accompanied by jazz music played by local bands. The room like the entire hotel, has a lot of attention to detail. The lemon-house overlooks the garden divided by a veranda with a backdrop of hills and walking out, next to this, a terrace to enjoy the view of the sea and the surrounding nature. It breathes of history, taste and familiarity. Anna and her family welcome you into their home with the same smile and serenity of someone who loves what he does. To walk in the garden of the villa is like being in the middle of a botanical garden, this is the feeling that it gives me. Plants and flowers of a thousand types and the more I walk the more I see other parts of the villa: I leave behind the lemon house and the central part of the villa with beautiful rooms, all with that taste of uniqueness and refinement and I arrive at the annex where there are apartments, each with its outer corner of tranquillity. Then the pool, the olive groves, orchards and vegetable garden which enriche the tasty meals prepared at the restaurant. To enter this magic is to become more in touch with yourself, there is nothing more beautiful!!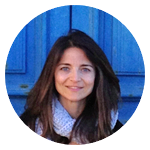 What struck me
To walk in the centennial park of this Napoleonic residence
The refined taste of the furnishing made from old family antiques combined with modern elegant details.
The vegetables, fruits and oil cultivated organically from the family business
via di Villa Giulia, Località San Biagio 40 - 61032

Fano (PU)
BOOK ON-LINE
TYPE
HISTORIC ACCOMMODATION/CASTLE
SERVICES
SWIMMING POOL
PETS ALLOWED
AIR CONDITIONING
PARKING
RESTAURANT
BREAKFAST INCLUDED
SERVICES
TRATTAMENTO CASA VACANZA
SWIMMING POOL
PETS ALLOWED
AIR CONDITIONING
PARKING
KITCHEN
WASHING MACHINE
TOWELS
BED LINENS
REQUEST
Forward information inquiry to "Relais Villa Giulia"
Other accommodations near "Relais Villa Giulia"