A CASA DEI NONNI
Holiday house/apartment Mondolfo, Pesaro-Urbino
A Casa dei Nonni, the home of Irma and Gaetano, is the house where the grandparents of Cesare lived. Since his childhood, Cesare has spent a lot of time at this house. He has lived and breathed this house. He used to stop there to have lunch with his grandparents everyday after school.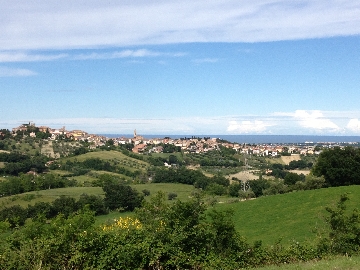 A Casa dei Nonni has a taste of hospitality, peace, kindness, affection and warmth. Everything is just as it was like when Cesare was a child, but with a modern touch in step with the times. It is a quiet location and the friendliness, the smile and the kindness of the locals makes it perfect. From the bright windows, one can catch a glimpse of the beautiful hills and the back garden – it is something quite unique. There are many details which make this place special : the wisteria blooming in the garden, the beautiful views of the countryside, the bakery and shops nearby with that taste of the past, the sea breeze on the horizon, the wonderful Monday morning market where you can buy fresh local produce. It has it all so that one can immerse themselves into typical daily marchigiano life.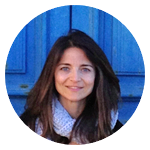 What struck me
To live in an atmosphere of past times
The private back garden with views over the hills
The position in the hills, only a walk away from the historic village walls and 5km from the beach
Via Giuseppe Mazzini, 87

61037 Mondolfo PU
TYPE
HOLIDAY HOUSE/APARTMENT
SERVICES
PETS ALLOWED
PARKING
KITCHEN
WASHING MACHINE
TOWELS
BED LINENS
TV
REQUEST
Forward information inquiry to "A Casa dei Nonni"
Other accommodations near "A Casa dei Nonni"