HOTEL MOCAMBO
3 star hotel San Benedetto del Tronto, Ascoli Piceno
San Benedetto del Tronto with its Riviera of Palms always has a certain charm, every time I come here I feel like I am on holiday, regardless of the time of year or for the reason of my visit. I arrive at hotel Mocambo, a short walk from the seafront, a typical structure of the 70s with a pool at the back, which Anita has customized and refurbished to her own taste in an art deco style. I love the stained glass with flower decorations, so typical of this style, one breathes in a nice atmosphere. It seems like you are entering into a French structure of the 1930s. Just recently I visited a private Art Deco house in Spain, now a museum open to the public, which attracts so many people and even here you feel wrapped up in the sophistication of those years.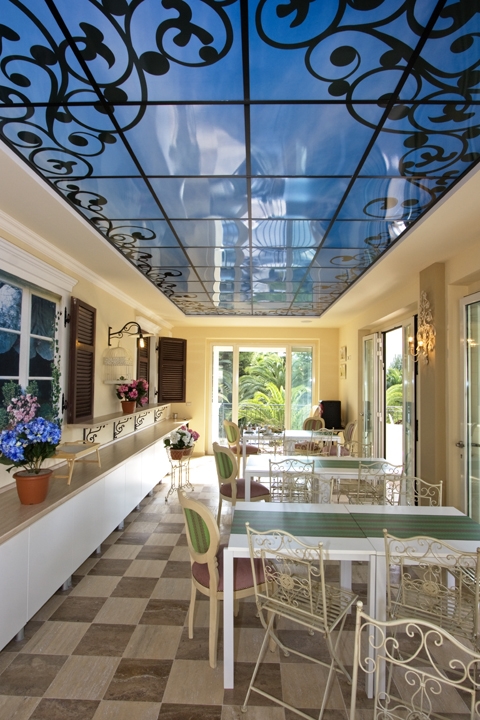 Anita is charming, not to mention her dear mother, a lady who welcomes you with enthusiasm and who even arranges the hem of my coat because her dressmaker's eye cannot ignore it, fantastic! Anita speaks to me with love of her work, she has such a simple and pleasant way of being but at the same time she is keen to tell you about herself and how she likes to welcome and please her guests, with so many small details and also with the good cuisine of the territory and the famous Marche fish stew. The rooms are all furnished with style in a romantic tone, of soft colors, all with sea views and personalised details, all quite similar but never the same. I love finding myself in situations like this where taste, authenticity and familiarity are mixed with each other whilst I let myself be pampered by the sea breeze.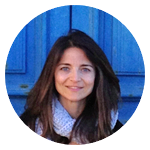 What struck me
The decoration, the images and the Art Deco atmosphere
The hotel's location, 30 meters from the beach
The welcome: friendly, warm and genuine
TYPE
3 STAR HOTEL
SERVICES
WI-FI
SWIMMING POOL
DISABLED FRIENDLY
PETS ALLOWED
AIR CONDITIONING
PARKING
RESTAURANT
BREAKFAST INCLUDED
TV
REQUEST
Forward information inquiry to "Hotel Mocambo"
Other accommodations near "Hotel Mocambo"