BORGO DA MARE
Holiday house/apartment Monteprandone, Ascoli Piceno
To experience living in an ancient medieval village typical of the Marche such as Monteprandone is a must to put on your list! A charming village on a hill, 4 km from San Benedetto del Tronto in which Enzo has taken several medieval buildings, restored them and within them he has created 11 cottages and 2 double bedrooms, a sort of widespread village, starting with a wonderful garden with a swimming pool and jacuzzi.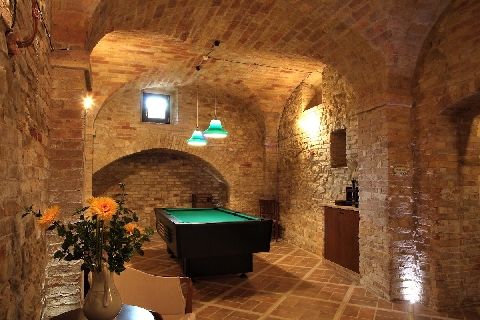 To stay here is like being part of the place, you can enjoy the peace, the local neighbors, the good food, the view of the hills and sea.
From here you can leave for a mountain bike tour amongst the hills, take long walks or go to the sea to then return in the evening and enjoy the sunset from up by the pool, cook dinner with typical local produce bought the same morning or go to a local restaurant and finally, why not, rejuvenate in the spa or have a game of billiards.
The apartments are equipped with everything you need, it is like being right at home: spacious, loft-style and extremely modern, with every comfort in an ancient context full of history where you are surrounded by the rocks of the caves from which they were derived. The apartments are in fact placed in various buildings that make up the village and the wonderful thing is to go inside and find small tunnels that connect them to each other. Thanks Enzo for having revived this village and all the beauty which is behind it.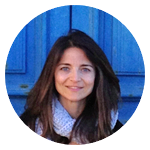 What struck me
The layout of the apartments in the village interspersed with small tunnels
To live immersed daily within a typical village in the Marche
The care of the apartments, equipped with every necessity
TYPE
HOLIDAY HOUSE/APARTMENT
SERVICES
WI-FI
SWIMMING POOL
PETS ALLOWED
AIR CONDITIONING
PARKING
SPA & WELLNESS CENTRE
BREAKFAST INCLUDED
TV
SERVICES
TRATTAMENTO CASA VACANZA
WI-FI
SWIMMING POOL
PETS ALLOWED
AIR CONDITIONING
PARKING
KITCHEN
TOWELS
BED LINENS
TV
SPA & WELLNESS CENTRE
REQUEST
Forward information inquiry to "Borgo da Mare"
Other accommodations near "Borgo da Mare"