VILLA LATTANZI
5 star hotel Torre di Palme, Fermo
One of my favourite films has always been Gone with the Wind. I watched it and I rewatched it, for its costumes, for its protagonists with their strong characters and for its wonderful colonial villas surrounded by perfect gardens, with attention to detail. I arrive at Villa Lattanzi and the view of the Villa takes my mind back to those images, I recall the magic of that context, that kind of dream place! I see in front of me a salmon pink villa and in front of it a very elegant garden bordered by some benches and white ceramic pillars.
At reception the ladies speak to me of Villa Lattanzi with great pride and extreme kindness, one can see that they love their work. The entrance oozes refined style which continues throughout.
The bedrooms have warm and elegant colours with shades of pink, violet and beige, their elegance is very particular: some have the bath inside of the bedroom, others have the bedroom and the bathroom divided by windows, a view of the beach or of the park in the villa grounds. The breakfast room, rather, the breakfast lounges, are small romantic corners where in the morning it is possible to taste the delicacies accompanied by a view of the garden and the beach from the glass window, here you can also sip a tea in the afternoon or enjoy dinner. The restaurant has a very particular light, it is a bit like a top design conservatory as it is surrounded by windows which illuminate the room and beyond, an open-style kitchen, I love open-style kitchens as they give me a sense of professionalism and transparency. The chef looks after his herb & vegetable garden, from which he prepares his dishes, with great care and pride. I go outside, there is a scent of nature which comes from the forest surrounding the villa, a nature reserve which intoxicates the senses, I close my eyes and I start to dream!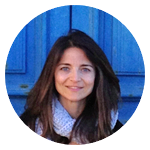 What struck me
The garden and the forest with a view of the beach.
The intimate atmosphere and the warmth of the design and colours of the villa
The elegance of the restaurant with the open style kitchen.
TYPE
5 STAR HOTEL
SERVICES
WI-FI
DISABLED FRIENDLY
PETS ALLOWED
AIR CONDITIONING
PARKING
RESTAURANT
SPA & WELLNESS CENTRE
BREAKFAST INCLUDED
TV
REQUEST
Forward information inquiry to "Villa Lattanzi"
Other accommodations near "Villa Lattanzi"