VENTO DI ROSE
Bed and breakfast Monterubbiano, Ascoli Piceno
If you give a name to something it is not by chance, nothing is by chance and when you get to this lovely B&B you can understand right away, you find yourself intoxicated by a light breeze, fresh and fragrant given by rose gardens and beautiful flowers grown with love and care.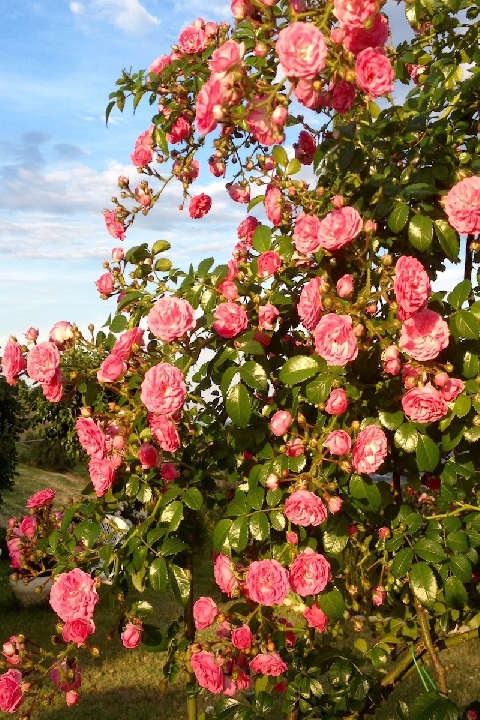 It is not just this aroma which makes this place special, there is a particular golden light that surrounds this white house with blue windows, making it a bucolic setting, almost fairytale. Emidio is the perfect representation of this place, his kindness, gentleness and calmness, make everything in harmony
The outdoor patio or terrace with views over the surrounding hills and villages, is a charm. The view from here makes you at one with nature, in a certain sense, it makes you a participant of it. To sit here sipping tea or to have breakfast in the daylight is a gift that you give to yourself. To add to all of this, there is a maxi outdoor Jacuzzi Spa where one can get massaged and cool off during the hot summer months, nothing is missing.
The rooms are small jewels of sophistication, each with a personal touch and with its own view: of the starry sky above the mountains, of the flowered garden and of the patio where there are magical sunsets.
Emidio and his wife pamper their guests with attention and convey their passion naturally. They love what they do, where they live and you can feel this!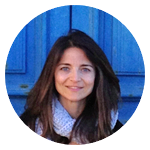 What struck me
The colours: the blue of the windows, the white of the cottage, the pink flowers, green lawn
The outdoor patio where you treat yourself to a breathtaking panorama
The road to reach the B&B, set in the countryside and among the Marche hills
TYPE
BED AND BREAKFAST
SERVICES
WI-FI
PETS ALLOWED
PARKING
BREAKFAST INCLUDED
TV
REQUEST
Forward information inquiry to "Vento di Rose"
Other accommodations near "Vento di Rose"