TERRAZZA MARCONI
4 star hotel Senigallia, Ancona
"A Rotonda on the sea, our song is playing" is the Italian song which comes to mind as soon as I catch a glimpse of the Rotonda (circular pier) in Senigallia, how can it not come to mind!! I hear the notes playing in my head and I look around: admiring this view from one of the balconies of Terrazza Marconi has a completely different feel to it. From here it is a different experience: the sea, the breeze, the atmosphere, the colours, from this spot there is a more sophisticated atmosphere. I close my eyes and allow myself to lull in the sea breeze which reaches the panoramic terrace. Against the backdrop of the sunset, there is soft lighting and there are candles. The aperitif is in harmony with the ambience: tasty finger food, raw seafood, refined dishes and exclusive wines.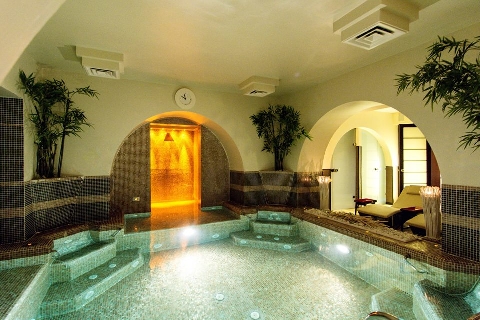 Sophisticated is the most fitting word for this environment. Each corner of the hotel feels welcoming. It has taste and elegance; the rooms, the restaurant, the entrance and the spa. What can I say of the spa! A small jewel where you can relax and pamper yourself. I know it well, every so often I allow myself to indulge in this facility. I like it here. I like the intimacy of the space, the cleanliness and the attention to detail.
When I walk along the seafront, I can't help but take a glance at this hotel: it captures my attention and I believe that of everyone. It has a pure white colour which resembles a British - Victorian style, it is in an enviable position, one of the most beautiful in Senigallia, in front of the enchanting Rotonda and it has breathtaking views which reach the Conero. For all of this, it catches the eye!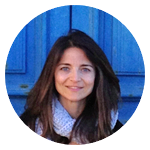 What struck me
Aperitif at sunset on the panoramic terrace overlooking the sea
The position : in front of the Rotonda on the seafront of Senigallia
The elegance and sophisticated taste of the ambience
BOOK ON-LINE
TYPE
4 STAR HOTEL
SERVICES
WI-FI
DISABLED FRIENDLY
PETS ALLOWED
AIR CONDITIONING
PARKING
RESTAURANT
SPA & WELLNESS CENTRE
BREAKFAST INCLUDED
TV
REQUEST
Forward information inquiry to "Terrazza Marconi"
Other accommodations near "Terrazza Marconi"