RESIDENCE IL BORGO
Holiday house/apartment Monterado, Ancona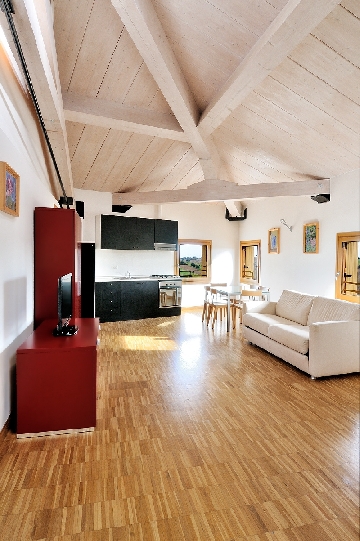 Being able to live in the centre of a small village where time stands still, is not a trivial matter. Monterado Castle, as well as having beautiful suites, has six apartments located in a building just opposite the castle. Each one is adequately equipped so that one can fully enjoy one's stay, as if they were at home. What I love most about these apartments is the light of the environment, this light gives a sense of freshness and warmth, but also of modernity, almost of a loft apartment. I go crazy for loft apartments, spacious, bright and trendy. But the best thing? Being able to go out on foot to the newsstand next door to buy the newspaper in the morning, to go to the butcher or to the small shops to buy the necessary food and to chat with the locals. To go to the village bakery to buy freshly baked croissants or the famous bread of which everyone knows in the area. And if I want to take a dip? The pool and grounds of the castle are also accessible to guests of the apartments, so I walk a few meters and I enter the garden of the castle and I enjoy the freshness of the swimming pool with breathtaking views and the sea on the horizon. From a distance you can hear the laughter of Orlando and Kira's children who play amongst themselves or with some other children staying at the castle, what a feeling of authenticity in a dream place. I never want to leave!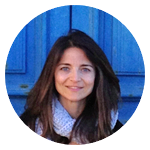 What struck me
The accurate restoration of the building, with attention to detail
The modern, spacious and light apartments
The big garden and swimming pool with views of the hills and sea on the horizon
BOOK ON-LINE
TYPE
HOLIDAY HOUSE/APARTMENT
SERVICES
WI-FI
SWIMMING POOL
DISABLED FRIENDLY
PETS ALLOWED
AIR CONDITIONING
PARKING
KITCHEN
WASHING MACHINE
TOWELS
BED LINENS
TV
REQUEST
Forward information inquiry to "Residence Il Borgo"
Other accommodations near "Residence Il Borgo"